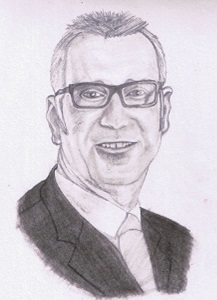 Ivan Cunningham
Director and Lead Trainer of "The Training Network" with over 25 years of experience in publishing and retail industries (motoring, restaurant, food, soft furnishings and flooring), Ivan Cunningham is an experienced, proven sales professional and manager. Consulting for a range of clients, from niche small business operators up to large multinational companies in marketing and advertising, Ivan has the ability to adapt to his required audience. An entrepreneur, Ivan has also owned several successful businesses in coaching and retail.
Academic qualifications with Communication Management, In-house Corporate Management Training and national accreditation of Certificate IV in Training and Assessment have taught Ivan how to achieve success through the training he delivers today. Ivan is inspirational, committed to results, displaying strong leadership and negotiation methodologies in his practices. His high energy level is always evident to those with whom he has commercial dealings.
The Australian Small Business Training and Support
Courses, Training and Support.
Get bookkeeping, marketing, operations, customer service, sales and finance knowledge via email. Keep up to date with new and emerging trends and technologies and get our free samples.