Small Business Finance Training Courses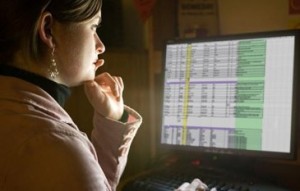 People go into business to make money so its important to know what to look for each day, week and at the end of each financial period (month, quarter and year). You'll learn about break even points, the contents of important reports like balance sheet, profit and loss and cash flow reports, and how to value a business.
Who is this course for?
This course is ideal for anyone wanting to start a consulting business, including virtual assistants, where they perform work using their knowledge, skills and experience.
What's included in the Mentoring Option
Microsoft Excel training
Either the MYOB, Xero or Quickbooks Online courses
Dropbox Training and file sharing with your mentor
Become Certified
Upon successful completion of this course you'll receive a certificate and be registered as a Certified Australian Small Business.
Enrol Now
Other courses
Small Business Marketing Training Courses
Small Business Sales Training Courses
Small Business Operations Training Courses
The Australian Small Business Training and Support
Courses, Training and Support.
Get bookkeeping, marketing, operations, customer service, sales and finance knowledge via email. Keep up to date with new and emerging trends and technologies and get our free samples.