Microsoft Excel – Databases, filter/sort, named ranges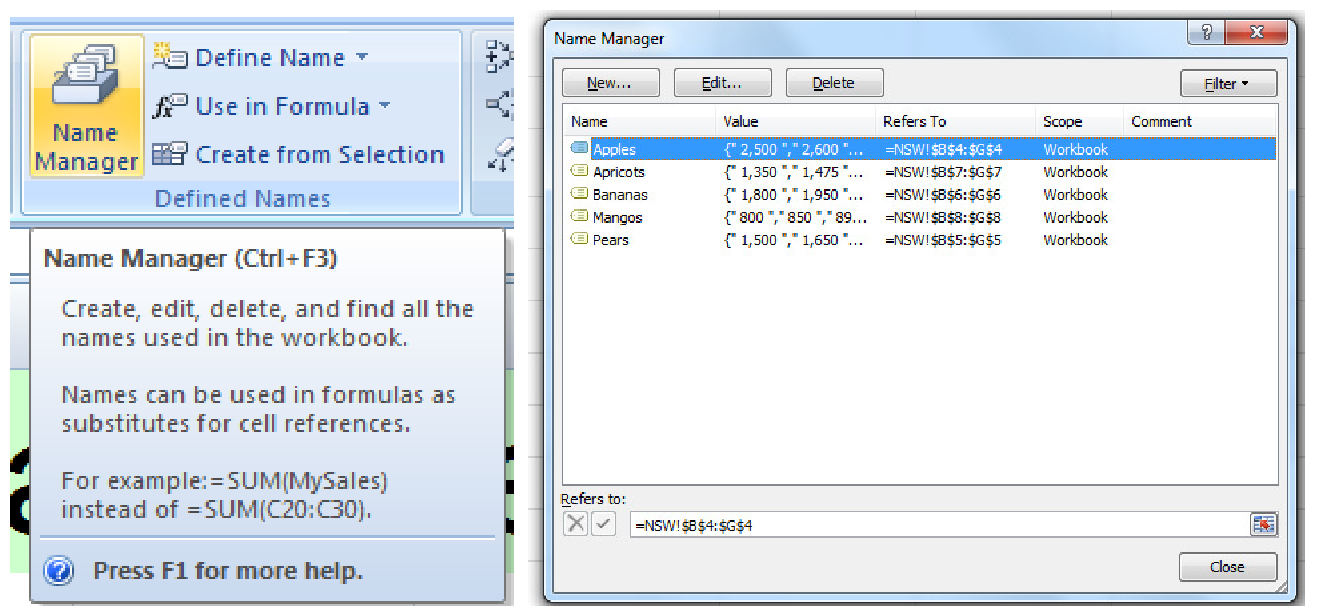 This Excel course looks at the program options, automatic calculation, error checking rules, customising the ribbon and quick access toolbar. You also learn about the format of databases: delimiters, headers, records, fields, flat file vs relational data, filtering and sorting data and different data formats like Comma Separated Values (CSV), TXT, Tab separated values and how to open data in different programs.
Naming Ranges and using Named Ranges in formulas enables you to turn complicated formulas into something user friendly that other Excel users will understand. Data validation and drop down lists and mastering find and replace.
Included Topics
MICROSOFT EXCEL OPTIONS
AUTOMATIC CALCULATION, AUTOCOMPLETE, ERROR CHECKING RULES
CUSTOMISING RIBBONS & QUICK ACCESS TOOLBAR
DATABASES
HOW ARE RECORDS STORED
DELIMITERS
THE EXCEL STRUCTURE
HEADER ROW
ENTERING THE INFORMATION
FLAT FILE DATABASE
RELATIONAL DATABASE
USING FORMS
FINDING INFORMATION
LABELS AND NAMES
THINGS TO KNOW
THE NAMING MANAGER
NAMING CONSTANTS
DATA FILES
OPEN DATA FILES IN EXCEL
SORTING AND FILTERING
SORTING
FILTERING
DATABASE STORAGE FORMATS
ADVANCED FILTER
DATA VALIDATION, DROP DOWN LISTS AND NAMED RANGES

COMBINE THE CONTENTS OF CELLS
KEYBOARD SHORTCUTS
SELECTING WORKSHEET AREAS
EDITING DATA
Back to Microsoft Excel Training Courses outline    Enrol now
The Australian Small Business Training and Support
Courses, Training and Support.
Get bookkeeping, marketing, operations, customer service, sales and finance knowledge via email. Keep up to date with new and emerging trends and technologies and get our free samples.