Internships help students learn about the real world
What is an Internship?
AN INTERNSHIP or "Work Placement" provides a student with a period of practical experience in the industry relating to their field of study.
This experience is valuable to students as it enables them to apply their studies in the "real world" — something that gives them greater experience and, in turn, that experience is attractive to potential employers on a candidate's resume or CV.
Students undertaking internships can come from
high school,
university or college, or they may be
adults engaged in vocational training.
Whatever their circumstances, there is a big difference between learning academically, via a training or educational course, and doing the actual work in the real world.
Only through experience can a student truly see how the skills they are learning will be applied in real life.
Even if a training course is less strictly academic in nature, and takes students on a learning journey using real world scenarios, these students will still be required to practice their learnt skills in the real world.
Finding and Hiring Good Interns
There is a saying that "if you want a good bookkeeper you need to hire a good bookkeeper". Really this just means that when you operate a business in Australia, our free market allows you to hire anyone you want; but you have to go through the hiring process and find the right bookkeeper at the right price.
However, many small businesses can't afford the right bookkeeper, office administrator, payroll manager, digital marketing person or salesperson on a full-time basis, or they may simply not have the need for these positions on a full-time basis.
This is where having a part-time or casual worker can be extremely beneficial.
Independent Contractors Versus Interns
But knowing how to find or hire a good intern isn't easy. Many small business people lack the knowledge or experience required to hire an intern and then manage this new team member. Instead, they often employ an independent contractor to provide services but these people invoice for the work they do.
There is also an expectation that because they present themselves as professionals and invoice for their work, independent contracts will be very good at time management and sticking to goals. However, most experienced business people know how certain employees and independent contractors present on paper (or online) can be very different to reality! This is another important reason why interns are great as you receive a new workplace member on a trial basis first.
Won't an Intern Take Up My Time?
A common objection small business owners have towards taking on an intern is the time required in creating tasks for them, making sure they are performing them correctly and making certain they are working efficiently without constant supervision. Small business people are busy enough trying to juggle all the tasks involved in running a business.
Small businesses can reap huge benefits from having an intern to help out, and when you choose the right intern and the right intern placement program you won't have to spend too much time monitoring and managing their time.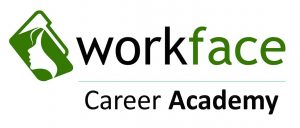 The Workface Career Academy helps students undertake a "pathway journey" from academic studies to work in the real world.
Vocational training courses in Office Administration, Bookkeeping and Digital Marketing can teach students how to undertake various aspects of running a small business in a practical sense.
When combined with a Intern management program that helps students achieve learning outcomes by managing workplace projects and goals both students and employers achieve the best outcomes.
What this means for you, as a small business owner or manager, is that you can take on an intern who will be equipped to help you in the tasks you need completed in your business, but who also has a management program developed to help supervise them and keep them on track.
Other Conditions of Internship
Internships commonly last between 1 months and 3 months, depending on the needs of the business and the scope of the work.
The length of the internship is often negotiated directly between the intern and the business.
The internship may involve the intern being physically present at the place of business, or working remotely. They may be required to work every day of the week or on a part-time basis one or two days per week; it is all negotiable.
Interns who are undertaking purely observational work may not receive payment, but if they are engaging in work that would normally be carried out by an employee, they must be paid for this work.
The payment rates will vary depending on the level of experience, qualifications and other factors.
After the Internship
An internship is ideally a win-win situation. The best part for the small business is that they will develop an excellent understanding of the intern's capabilities, communication skills and fit with their organisation. If they want, they can then offer the intern the opportunity to stay on and continue to assist them in their business.
For the intern, they win too because they have learned, in a practical and real-world sense, how new (or updated) skills that they've learned in their training course is applied in the real world to help small businesses grow and prosper.
Register Your Interest
If you are interested in having a Career Academy Intern join you at your place of business, or you would like to find out more, register as an Intern Program Provider.
Register as an Intern Program Provider
The Australian Small Business Training and Support
Courses, Training and Support.
Get bookkeeping, marketing, operations, customer service, sales and finance knowledge via email. Keep up to date with new and emerging trends and technologies and get our free samples.