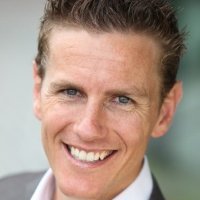 James Short
James coaches individuals and groups all over Australia and internationally and loves inspiring and motivating his clients, and educating them on the most effective and efficient methods of goals achievement. James provides his clients with clarity on what they want to achieve (both in personal and business goals); valuable direction in how to get there; and accountability to make it happen.
James also assists medium-sized professional service businesses in managing their most valuable asset – people with his coaching and training programs. He helps develop clear lines of communication with staff, creates a strong, cohesive team and increases efficiency, productivity and goals achievement while keeping true to the vision and mission of the business.
James has over sixteen years of experience as a successful entrepreneur, personal and business coach and has a degree in Sports Science. He's also a certified Trainer in NLP (neuro-linguistic programming), Time Line Therapy, Hypnosis and DISC Behaviour Style. James believes there are three elements to success in any endeavour:
Clarify what you want
Clear out any self-limiting thought patterns that block success
Create an action plan and follow through with it
The Australian Small Business Training and Support
Courses, Training and Support.
Get bookkeeping, marketing, operations, customer service, sales and finance knowledge via email. Keep up to date with new and emerging trends and technologies and get our free samples.