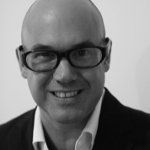 Michael Locke
Michael is a Fellow of the Australian Marketing Institute, a Certified Practising Marketer and is currently serving as the Vice President of the Australian Marketing Institute – NSW, and with over twenty years of global experience in marketing, communications and brand activation, Michael is passionate about the power of strong branding and real marketing; and the true value both bring to a business.
Michael has had the privilege of helping companies, their offerings and brands, truly engage with their markets in conventional and digital spheres – returning them many millions of dollars and creating sustainable growth platforms. Michael provides marketing expertise to senior teams in multinationals, large privately owned organisations, national not-for-profits, and smart start-ups and has recently joined the Advisory Board of Independent Reserve (set to be Australia's first fully functional, globally funded digital currency exchange) functioning as their external Chief Marketing Officer.
Apart from guest lecturing on brand/marketing strategy and activation for various institutes, Michael is an Academic Advisor on the Master of Management for the University of Sydney Business School working with clients such as SAP, QBE, Jones Lang LaSalle, CSIRO, The Smith Family, Deloitte and Ernst & Young on a diverse array of industry specific business and marketing issues
The Australian Small Business Training and Support
Courses, Training and Support.
Get bookkeeping, marketing, operations, customer service, sales and finance knowledge via email. Keep up to date with new and emerging trends and technologies and get our free samples.