Do you want to start a business? Want a job or promotion to manage a small business? Want to buy and run an existing business?
Our Cert IV in Small Business Management course uses nationally recognised training subjects and real world interviews with business owners and small business experts.
***
When you think about working for yourself, a number of pleasantries spring to mind. You:
can dictate your own hours;
have the freedom to take time off when you want or need to;
can do what you want to do — when you want to do it — all in the location of your choice.
There's no doubt about it; starting a business is one of the most challenging, but rewarding, things you can do. A lot of people talk about doing it, and many want to, but most never end up doing it. This might be because they think it takes luck, a clever idea or just knowing the right people. That's not true. Starting your own business is really all about you.
Of course, working for yourself can also be frustrating and challenging and it requires discipline and, for many, the freedom of being in control can be terrifying! The pressure of knowing that your success or failure completely relies on you can be daunting at first — particularly if you have a family to support. There may well be no regular monthly pay cheque coming in and you might find yourself working long hours to build your business up to the point where you can comfortably live off it. BUT —
For those people who succeed in doing it, working for yourself is the ultimate in personal freedom and fulfillment. You can make a lot of money too.
Looking for Work
Managing any business, even if it's not your own, includes the same challenges a business owner has to deal with. The biggest difference is that you get paid a salary and the business owner gets paid dividends (or wages if they work in the business as well).
Either way, all businesses need to be managed by someone and all good businesses are managed according to a business plan — something we can help you create.
If you are looking for work, already running your own business, or looking to do so, or you simply want to further your career, this course will give you excellent credentials to achieve your goals.
The Business Plan
A business plan is a relatively simple document that simply states what most business owners know.
It covers information about the product or service you sell, information about your competitors, your key advantages over your competitors and how you are going to get that message across to potential customers.
It also contains information about how you are going to manage the business from day-to-day, who your team members are and how you plan to organise the supply of your products (or your team members in a service business) the delivery of your product/service and the billing and financial management of the business.
At the end of each month you'll then need to demonstrate how you are going to account for the business' financials and how much you expect to earn/spend/invest and so forth to keep your business alive and help it grow.
The best part about doing a Cert IV in Small Business Management with us is we have taken the most important and relevant subjects (units of competency) for the nationally accredited curriculum and combined them to produce a course where your resulting assignment is a full and complete business plan.
If you are working for a existing company and embark on our course, your employer or manager will be thrilled to know that a complete business plan is the tangible and practical end result of your efforts. If you're doing the course for your own business idea, you will complete it not only armed with the skills to run your own business competitively, but with a comprehensive business plan.
Professional Support
Our head trainer and founder, Maggie Richardson, has helped over 1000 people go through this process and she has written several books about starting a business in Australia. Maggie and her team will be available if you choose that option when enrolling to give you regular feedback directly about the business plan you are developing. We're on hand for anybody who is starting a business but needs help sorting out the initial problems, or someone who has already started a business that is now in a bit of a hole and needs to get back on track.
Remember that as you come back to us with questions and guidance you are strengthening your business plan as well as demonstrating your competency in the subjects required.
You'll also be challenged about where you find your information, how reliable your product and service costings are and whether your expectations are justified. This is all done in an interactive and friendly way to keep you on track and help you create a realistic plan that results in profits.
Share a Cuppa with an Entrepreneur! 
Imagine being able to listen to the business insights on a regular basis with entrepreneurs — all from the comfort of your own home or office!
You can now be privy to invaluable tips and information from proven experts in business — all in an informal and interesting way, just as if you were sharing a cup of coffee with them, via our newsletter and online webinars.
Our mission is to pass on business information that is authentic and relevant and, to this end, we have assembled the wisdom from some very successful Australian business owners and made this information available for you.
First up, take advantage of our FREE newsletter value-packed with helpful info — just enter your name on the right and follow the prompts to receive our entrepreneurial and management tips immediately.
Or perhaps you've now found our website and love what you see but you're not quite ready to get started; subscribe to our blog and receive some free education, plus news and updates about our courses and services.
Online Webinars
Starting in 2013 our always growing team of experts will provide you with up-to-date commentary about each aspect of the Cert IV in Small Business Management, including: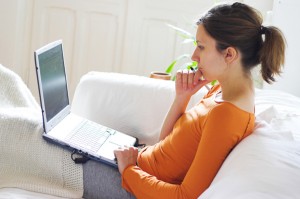 Permission-based marketing
Google Adwords, local search and more
Search Engine Optimisation
Relationship and referral marketing
Business structures including Sole traders, companies, partnerships and trusts
How to raise finance for your business
Accounting software programs
Occupational Health and Safety
Using Microsoft Excel efficiently
Steps to take to sell your business
Using social media to improve your brand
How to protect your brand
Tools to help you with customer service
Tips to help your customers recommend you
Using Mobile to increase sales
How to motivate your staff members, and much more
You can now learn from a professional in an animated and absorbing way and also ask your own questions.
Transition to Small Business Management
If you are currently seeking skills to work in a small business in a management position because of a change in your employment circumstances we understand your situation. We've helped many Defence force personnel make the transition from the Defence Forces to the private sector and we've also helped employees who've been injured in the workplace and need to perform more sedentary job roles.
Through our relationship with Rehabilitation Consultants working with WorkCover insurers like QBE, CGU and all the major Workcover insurers, we understand the requirements in these circumstances and can help. Read more…
Online Small Business Course
Whether you want to be a business owner or a business manager you will find the training you need all in one place. Our business course has been designed exclusively by successful Australian business owners and combined with the structure of the accredited Certificate IV in Small Business Management to provide you with a total solution for building a successful business from scratch or becoming a qualified business manager. You can choose to complete the course in only 5 days if you want (or the equivalent in night sessions).
As this is an online training course, you:
can start when you are ready,
don't need to fit into our schedule, but can study in your own hours and
can take as long as you need to go through the material (within 12 months), and
can go over it again and again if you need to
Books
Our book, 'Starting a Business in Australia', addresses the multitude issues that small businesses face; such as choosing the best structure to maximise profitability and minimise tax, and practical, real-world info on financial planning, marketing, business planning and more. Find out more about the book. It would make a great gift idea for a student of business or the entrepreneur of the family! A copy of the book comes free when you purchase our Online Small Business Course.
Money-Back Guarantee
We are so confident in our course that we offer a money-back guarantee. Feel free to enrol and access the course material and if you are not completely satisfied we'll give you your money back*.
Enrol Today, Start Tomorrow
If you have heard about us from a friend or by a professional recommendation and just want to get started you can enrol for all of our courses at the Enrolment Page. If you have a question please feel free to call us on
Enrol Now 
* There are administration and copyright fees that we have to pay for each enrolment so read more about them at our policies page.