Learn from Proven Online Marketing Experts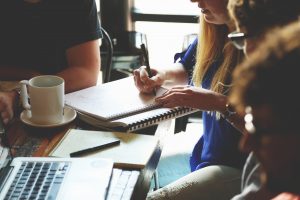 Our Digital Business Course is aimed at helping businesses learn how to use online and cloud-based software tools, as well as social media, to:
Provide better customer service (by better managing the customer relationship)
Use home-based 'Remote Workers' to assist in their business
Get more customers using SEO, keyword advertising, local search and social media
Use services like Google Local, Anaytics, Webmaster tools, Adwords and more
Combine Google's small business tools with the power of a WordPress website that you can regularly update (also great for Google rankings)
Create personal websites and optimise them for search engines
Create content that is relevant to your website visitors — so they'll actually read it!
Digital Business Course – Transform Online
EzyLearn successfully transformed its face-to-face computer training centres in Sydney into an online training company over the course of two years. Now EzyLearn has thousands of students engaged in online training from all over Australia and other parts of the world.
We had to change our business processes and as a result we now use many more 'cloud-based' software programs. We also rely on internet-based marketing, social media, blog writing and so forth to increase awareness of our services.
Most of our team are home-based workers who are living the dream of a work-life balance that many mums (and dad's) want. Our successful transition to an online business has put us in good stead to share that knowledge and other 'secrets' about online businesses that we've learnt along the way
— Steve Slisar, EzyLearn Managing Director
Are You an Independent Contractor or Sales Person? Then this Course is A MUST!
This course will empower independent contractors and professional sales people (think real estate agents) to perform successfully online. It will help you:
learn about Google, websites, hosting and more
develop new leads
engage with your existing customer base and offer them superior, timely support
build your online presence by building your online brand.
For small business owners it will help you do all of the above, plus:
find talented people across Australia rather than rely on finding someone local with the right skills
show you how to use technology to make remote workers (Virtual Assistants) more accountable
and much, much more…
How the Course Works
When you enrol into the Digital Business Course you'll receive one email per weekday for 12 days. Each email contains valuable information about the steps needed to bring any business into the digital age. This is exactly what we did, and we're not too proud to say, after making many mistakes — let us share the benefits of our knowledge and experience with you.
Register Now and Start the Course Immediately
The Australian Small Business Training and Support
Courses, Training and Support.
Get bookkeeping, marketing, operations, customer service, sales and finance knowledge via email. Keep up to date with new and emerging trends and technologies and get our free samples.