What's Included in the Business Partnership Course and Template
This isn't just a partnership agreement template, but a course including checklists and most of the information you need to be aware of when starting out in a partnership.
Easy Access
You can download the template file and be working on it quickly. When the order and payment is made you'll receive a welcome EMAIL by 5pm next business day with access details and access to the training workbook, starting a business checklists and the partnership agreement template. You can order at the bottom of this page. Simple!
Explanatory Notes
Explanatory notes are enclosed to help you understand the clauses. There are also alternate clauses so that you may swap to and from the template to ensure that the agreement reflects the TRUE wishes of the partners. Which ever way you decide remember it is important to protect your assets and reduce tax so don't skimp on the process. It is too important.
The notes are provided so that you and your partner can modify our template and ensure the detail for the document that will govern your business relationship. Although we have covered all the necessary clauses plus some, if your partnership has issues which are peculiar to your partnership alone you may want to create other clauses for them- refer to the workbook – otherwise just fill in the details, sign and you are on your way.
If your situation or issue is really convoluted or if there is dissension or concern with any clause we encourage you to seek legal help. Work out how you want the basics sorted as per this agreement and add the new clause. Just remember in the process don't miss any of the points in our template – they are there to protect you.
Template is included
All you have to do is fill in your information and print. How easy can that be!
Template is in Microsoft Word
No having to deal with pdf documents and having to retype it. Your agreement is ready to be filled in. Even if you have an OLD computer you will be able to open the Word file.
All the Standard Clauses
Important things to consider such as
INVESTMENT by each partner,
percentage of ownership,
MANAGEMENT ROLES,
EXIT clauses etc PLUS
New Clause relating to INTELLECTUAL PROPERTY and
ownership of SOCIAL MEDIA ID's – missing from many of our competitors' documents .
Easy to understand language.
The explanatory notes and partnership agreement sample are in easy to understand language.
Suitable for All States of Australia, New Zealand and Pacific Islands .
The partnership agreement has standard clauses found in agreements in all countries however some countries may have extra clauses to cover points related to liability and agency which are covered by common law in Australia.
Multi-use
Can be used for 2-20 person partnership or agreement between directors in Pty Ltd Company. (Supports and works with the common law replaceable rules for company structure.)
Money-Back Guarantee
If you find an issue that is relevant to most businesses that is not covered in our agreement we will refund your total payment if we are not able to provide you with the information.
Bonus. Business Start-up Checklist and instructions.
We are assuming that as you are setting up a partnership that you could also be starting a business so we have included the Start-up Checklist to make sure that you get things right at the start.
Dissolution of Partnership.
The exit Clauses in this agreement will cover you when you wish to end the partnership. HELP!! There is also a guide in the explanatory notes to guide you if you wish to exit a partnership and haven't got a written agreement.
Get Key Information About Partnerships Via Email for FREE
If you are not sure you need the template and course right now, then subscribe for the business partnerships email course where we go through the important aspects of business partnerships. It will give you information you can have in discussions with your business partners.
Enter your details below, confirm your email address and the information will arrive straight away.
If you already have a business name or ABN let us know after you register and you could be eligible to receive the partnership template and premium training course for FREE.
Business Partnership Course and Template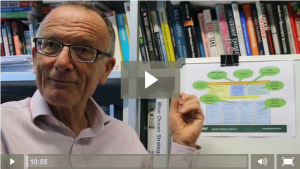 When you are ready to take the step and get completely skilled up about the important clauses and have a template that you can work with in plain English sign up to the Business Partnership Course and Template.
Order using the Link below and you'll receive your confirmation email and be able to access your materials instantly online and get started on your new business.
You'll be able to access all resources and the template (plus any additions or enhancements made in the next 12 months).
Register now and you'll get access to the Learning Management System where you'll be able to download the template in Microsoft Word format that you can change as you please, then go through the training materials to ensure you cover every aspect of your partnership agreement openly and honestly and get off to a flying start in business.
The Australian Small Business Training and Support
Courses, Training and Support.
Get bookkeeping, marketing, operations, customer service, sales and finance knowledge via email. Keep up to date with new and emerging trends and technologies and get our free samples.