Microsoft Excel Training Courses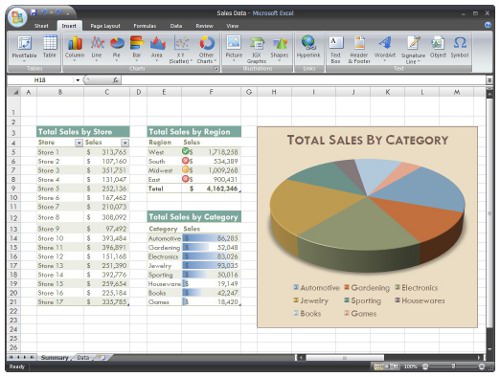 Excel Courses – One price for all skill levels and access to new content during your 12 months course access period. Enrol today – start your training next business day.
These Microsoft Excel training courses are sold together for one low price and you can start whenever you want and take as long as you need during your course access period.
Remember that ALL these courses are included for the one price and 12 months access so it doesn't matter what your current skill level is and you can start straight away.
Click on each subject to see what's included in each of these nine courses.
You will receive personal online help if you have questions regarding the course and exercises and upon successful completion of the assessment tasks, you receive a certificate which you can add to your resume if you want. You'll have access to the training materials for the duration of your student membership so you can review any aspects you need to go over again.
The course workbooks are designed by experts who use the software on a daily basis so you know that what you learn will translate into experiences you can use in the workforce or in your own small business.
Enrol today and start by 5pm next business day, no waiting for course start dates and you can go over the training material as often as you need to.
Our price: from AUD$297.00 (includes 12 months access and a certificate of completion)
See our other courses Enrol now
The Australian Small Business Training and Support
Courses, Training and Support.
Get bookkeeping, marketing, operations, customer service, sales and finance knowledge via email. Keep up to date with new and emerging trends and technologies and get our free samples.