Growing Businesses Since 2000
The Australian Small Business Centre
The Australian Small Business Centre has been helping people start businesses as well as manage and grow their businesses since 2000 and the company founder, Maggie Richardson, has helped thousands of keen entrepreneurs to more clearly define their goals and achieve them. We've also had the pleasure of training hundreds of students to update their skills and advance in their career in small business administration, Xero, marketing your business, developing online strategies and much, much more.
Our business courses are based on standard curriculum from the recognised Cert IV in Small Business Management and are complimented by real-world experiences and stories from all types of business, from startups to established businesses.
Helping all kinds of different businesses
The Australian Small Business Centre has assisted over 1000 new business people through the NEIS program with businesses as diverse as public relations, accounting and bookkeeping, manufacturing, dressmaking, gardening, IT consulting, and website design. We have also assisted psychologists, translators, mortgage brokers, importers, caterers, retailers, tradespeople, fitness coaches and much more.
We have provided business planning services to support immigration applications in businesses including a Halal butchery, Lebanese bakery, Indian dance studio, Indian film production company and fruit & vegetable buyers for an overseas hotel chain.
Our team of course contributors and mentors consists of industry experts as well as startup business owners and established business owners.
Testimonials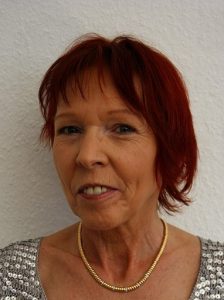 "After careful consideration, I opted for the ASBC Cloud Accounting Package. I can say it's given me the confidence to go forth in my business with an extra gusto and knowledge that I wouldn't have had otherwise. In many ways the course reinforced approaches that I had thought of already, and it also taught me new ways of looking at things. I learned how to apply practical skills for running a business and keeping momentum, how to better manage my time and I came out of it all with a detailed business plan which I adjust as I go on and which I still refer back to more often than I thought I would. My chats with various mentors, Steve Slisar and Mark Darling in particular, and the videos I watched which had a lot of other business people sharing their strategies for success you could say, were easy to follow, and quite interesting and have been relevant to lot of situations that I've come across running my own business. I honestly can say I got a lot more than my money's worth out of this course."
— Nanette Biggs, Virtual Assistant and Web Designer
---
The Australian Small Business Training and Support
Courses, Training and Support.
Get bookkeeping, marketing, operations, customer service, sales and finance knowledge via email. Keep up to date with new and emerging trends and technologies and get our free samples.