Talk to Real People with Real Business Experience
IT'S ONE THING to have a course that covers most of the topics you need to start, manage and grow a small business, but it is another thing to receive tips and tricks from actual business owners — people who have built successful businesses and businesses that have been able to adapt to changes in the business environment.
To compliment our training reference guides and video presentations we have regular contributions from astute and savvy business people with a proven track record in buying, running and selling profitable and highly successful businesses. These people contribute to our course materials and many of them offer mentoring support towards applicable courses.
OUR TEAM OF COURSE CONTRIBUTORS AND COACHES:
Steve Slisar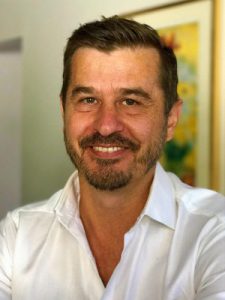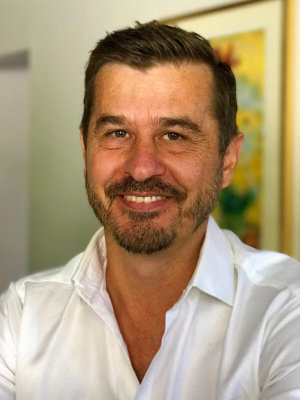 As a business owner and startup investor, Steve is responsible for the identification of business and technological trends and opportunities. Steve analyses the strategic resource requirements in technology, systems and HR, and then implements these resources to manage and grow the business operations. This includes strategic marketing, both direct and online to increase brand awareness and revenue.
Steve looks for investment opportunities where he can play a pivotal role to commercialise the business and realise its full value. This process includes the negotiation for the purchase and sale of businesses and shares. Steve likes to work with technology to provide innovative products and services to customers while achieving financial and operational goals.
Currently working with business partners in online education, telecommunications, finance and bookkeeping, Steve's specialities include direct and online marketing strategies and systemising operations.
Mark Darling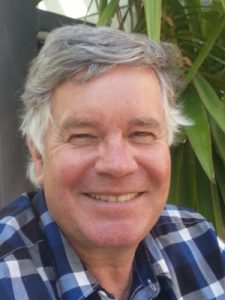 When the bottled water business started and Australian's demonstrated that they were happy to pay for small bottles of water, in addition to larger bottles atop water coolers in offices, Mark started Fountainhead Water Company. This business grew from year to year as Mark used the resources at his disposal, bottling water for "white label" customers until he sold this multi-million dollar business to a public company.
An astute entrepreneur, Mark has been involved in many businesses and has the accounting knowledge and business acumen to start a company from scratch, establish a solid brand, build replicable processes and exit the business at the right time. His key message to budding business builders is improvise. Mark is one of our approachable and friendly mentors, willing to lend his time and expertise to new business owners.
John Price
John is a veteran of the retail industry despite his young age. He has worked in the video rental industry which has undergone massive disruption since the Internet was born yet his existing stores still make a profit and he shares how he manages to do this with a robust system for hiring staff and managing weekly staff performance (see our Operations Courses).
John is also involved in the juice business after working at both the franchisor level for Boost juice as well as being a franchisee for several Top Juice shops. His experience has enabled his skills to be honed in various aspects of retail shop operations from leasing, fitout and use of space to in-shop and shopping centre based marketing.
John shares with students how he uses regular reports to measure the productivity of staff as well as the financial performance of the business. He also shares his hiring process from job ad, application filtering and trials and how he fosters a great team environment based on ongoing education and performance management. John is available as a mentor and welcomes a free initial consultation if you'd like one.
Watch the introductory video with John Price
Tony Arena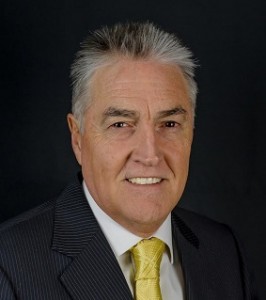 Tony has been a business broker since his father passed the business down to him nearly 30 years ago. He has seen thousands of businesses of all types and from all industries ranging in price from $100,000 to $20M and as the owner of a professional services organisation he shares the business insights he has gleaned over the past decades as well as the requirements of professional services organisations such as his own. Things like agency agreements, Professional Indemnity Insurance, compliance requirements and valuations.
Tony starts his engagement with business owners (vendors) by establishing a value for the business based on the transferability, maintainability and profitability of the business to the new owners. He discusses how business owners can prepare their business for sale, how high-risk = low price and how operations manuals and accreditations ensure smooth handover and easier sales. Tony is a master networker and he also shares with students his secrets for successfully marketing his business using mainly networking events.
Watch the introductory video with Tony Arena
Stuart Carr
Stuart Carr manages a boutique consultancy that provides strategic business advice and support for small businesses with turnover from $1M to $20M. His team help these organisations with strategy and change management (which includes succession planning), staff and HR issues and dispute resolutions as well as sales and marketing. He has successfully helped business significantly increase revenue using existing resources by getting to the source issues in the business and understanding how utilise those resources to improve performance.
Stuart's clients are professional services firms in manufacturing, professional services, IT, construction, and transport and distribution and he uses networking as his preferred source of new clients. Stuart has contributed to several courses including the partnership agreement course and template.
Watch the introductory video with Stuart Carr as he talked about his business and his experience. Watch Now.
Alice Totonjian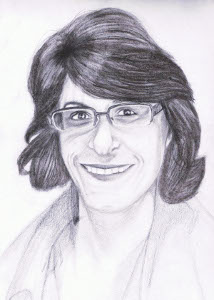 Alice in an experienced mentor for businesswomen. Alice opened Alice in Paperland in 2004 and, since that time, she has built her business to impressive levels. Catering to customers all over the world, craft and the craft industry is one of her biggest passions. She has received commendations from various organisations recognising the work that she has put in to develop her business to what it is today.
For some time, Alice has offered casual advice to many of her customers who are looking to kick start their own businesses, each reaching great success in their own area. Trained as a teacher and with qualifications in marketing, there is really no one better to help you along your way to starting your own business.
Michael Griffiths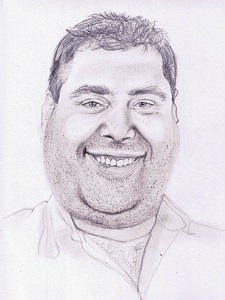 As one of Australia's most prolific online marketers, Michael Griffiths helps small business people get the most out of their business. He helps business owners increase their client base and profits through relationship-based marketing and he believes in the concept of "givers gain". By providing clients with as much information as possible he becomes a trusted adviser and continues to build on his experience. His background as a teacher gives him the ability to put complicated concepts into simple words and stories.
Michael is also a prolific speaker and has worked with many business coaching organisation to education their clients about aspects of online marketing. His business teaches people how to perform all the online marketing tasks they need to do to get noticed online, but if a company doesn't have the people or resources it can be outsourced to his organisation.
Nicola Wilson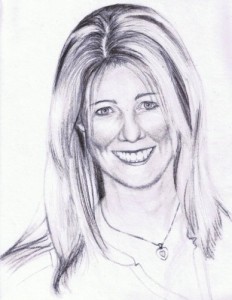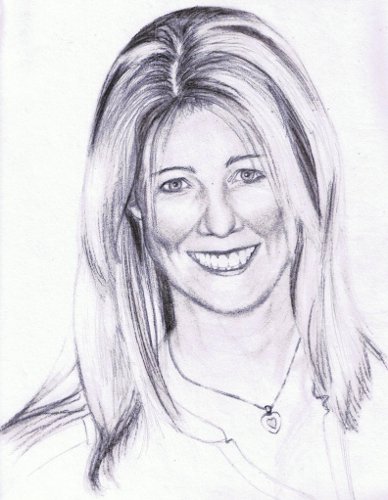 Nicola worked in corporate finance for 14 years with companies including Caltex and Fairfax where she worked in the Mergers and Acquisitions teams, she's also worked for Andersen and Ernst & Young. Nicola is a BA in English and is a Chartered Accountant and her work has included financial modelling, business valuation, review of subsidiary companies, writing board papers, and some month end reporting.
In 2011 Nicola started her own consulting business where she works with many small businesses to use her knowledge and her experience to help small business owners to grow or sell their business. Her unique skills in both Accounting and Writing make her an invaluable board member and puts her in an excellent position to create as evaluate business plans and Information Memorandums as well as teach small business owners about financial matters.
Ivan Cunningham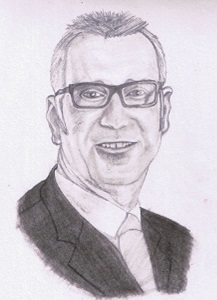 Director and Lead Trainer of "The Training Network" with over 25 years of experience in publishing and retail industries (motoring, restaurant, food, soft furnishings and flooring), Ivan Cunningham is an experienced, proven sales professional and manager. Consulting for a range of clients, from niche small business operators up to large multinational companies in marketing and advertising, Ivan has the ability to adapt to his required audience. An entrepreneur, Ivan has also owned several successful businesses in coaching and retail.
Academic qualifications with Communication Management, In-house Corporate Management Training and national accreditation of Certificate IV in Training and Assessment have taught Ivan how to achieve success through the training he delivers today. Ivan is inspirational, committed to results, displaying strong leadership and negotiation methodologies in his practices. His high energy level is always evident to those with whom he has commercial dealings.
James Short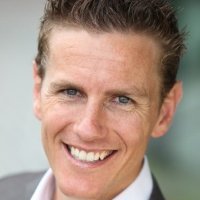 James coaches individuals and groups all over Australia and internationally and loves inspiring and motivating his clients, and educating them on the most effective and efficient methods of goals achievement. James provides his clients with clarity on what they want to achieve (both in personal and business goals); valuable direction in how to get there; and accountability to make it happen.
James also assists medium-sized professional service businesses in managing their most valuable asset – people with his coaching and training programs. He helps develop clear lines of communication with staff, creates a strong, cohesive team and increases efficiency, productivity and goals achievement while keeping true to the vision and mission of the business.
James has over sixteen years of experience as a successful entrepreneur, personal and business coach and has a degree in Sports Science. He's also a certified Trainer in NLP (neuro-linguistic programming), Time Line Therapy, Hypnosis and DISC Behaviour Style. James believes there are three elements to success in any endeavour:
Clarify what you want
Clear out any self-limiting thought patterns that block success
Create an action plan and follow through with it
Kristine Seymour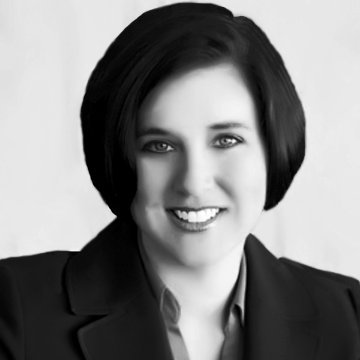 Kristine started her sales career as a young child with a newspaper delivery route. She endured early morning deliveries, to enjoy collecting monthly fees and expanding her customer base. She learnt early that good customer service, recommendations and referrals grow your business and your profits.
Kristine surrounds herself with successful businessmen and women who share their experience on what to do and what not to do in business, as well as, in life. One of the biggest sales lessons she's learnt is that it is far more fun working with colleagues and leveraging resources so everyone meets their goals than it is to try to succeed alone. She also believes wholeheartedly that helping young people develop their ideas, skills and attitudes is vital to building our future business leaders.
Watch the Introductory Interview with Kristine about Demystifying Sales
Michael Locke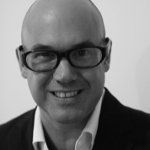 Michael is a Fellow of the Australian Marketing Institute, a Certified Practising Marketer and is currently serving as the Vice President of the Australian Marketing Institute – NSW, and with over twenty years of global experience in marketing, communications and brand activation, Michael is passionate about the power of strong branding and real marketing; and the true value both bring to a business.
Michael has had the privilege of helping companies, their offerings and brands, truly engage with their markets in conventional and digital spheres – returning them many millions of dollars and creating sustainable growth platforms. Michael provides marketing expertise to senior teams in multinationals, large privately owned organisations, national not-for-profits, and smart start-ups and has recently joined the Advisory Board of Independent Reserve (set to be Australia's first fully functional, globally funded digital currency exchange) functioning as their external Chief Marketing Officer.
Apart from guest lecturing on brand/marketing strategy and activation for various institutes, Michael is an Academic Advisor on the Master of Management for the University of Sydney Business School working with clients such as SAP, QBE, Jones Lang LaSalle, CSIRO, The Smith Family, Deloitte and Ernst & Young on a diverse array of industry specific business and marketing issues.
Watch the introductory video with Michael Locke
Our Partners
In our quest to be the number one provider of small business management skills we have partnered with companies that excel in their fields and help us bring a total solution together. Our Partners include EzyLearn, 123 Group and the members of our team of mentors.
Our History
The Australian Small Business Centre has been helping Australian's start, manage and grow their businesses since 2000, when Maggie Richardson taught students about key business skills for the NEIS government funded program.
---
The Australian Small Business Training and Support
Courses, Training and Support.
Get bookkeeping, marketing, operations, customer service, sales and finance knowledge via email. Keep up to date with new and emerging trends and technologies and get our free samples.