Congratulations!
Businesses are going through the digital revolution and the series of emails you're about to receive contain information about digital aspects of running a business.
You should already have received an automatic reply and need to confirm that it was actually you who entered your details! Check now.
If you requested the FREE Payroll Introduction training manual that's the first message you'll receive.
Is it really you?
Please confirm it was you who requested the information by texting your name to 0485 866 123
We look forward to helping you in your business ventures!
Regards,
Steve, Helen, Donna, Rosie and Ken
123 Group Pty Ltd, and
Australian Small Business Centre Pty Ltd
Brands and Sponsors

Please let us know if there is any other way we can help — we're rapidly creating new content for our small business courses and appreciate all feedback from clients and students.
Are you ready to act now?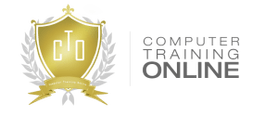 If you are exploring a career in Payroll and are ready to up-skill then enrol into the Advanced Certificate in Payroll Administration now and take advantage of our current promotion.
The Advanced Certificate in Payroll Administration includes the following benefits that will help you succeed.
Multiple case studies for different business types
Step-by-step practical tasks using sample business data
Training in both versions of MYOB (AccountRight & Business Pro) as well as Xero
Training manuals (downloadable in PDF format so you can keep them forever)
Instructor video tutorials to explain each feature you learn
Central support via email, phone, SMS and website chat when you need it
Training in popular rostering and timesheet (workforce management) software addons
Industry Connect so you can discuss payroll tasks with an industry practitioner
A National Bookkeeping Advanced Certificate
A Digital profile at National Bookkeeping to help you get discovered by local employers
This and all other online courses are available at our Course Catalogue website.
See the Advanced Certificate in Payroll Administration
Going into Business with Others
It's important to work with other people and many people go into business with friends or family. At every stage it's vital to understand the common clauses of a partnership agreement.
We have a course and template available for sale, but you can register for the very popular FREE Business Partnerships Course via email and receive important information that should be included in a partnership agreement.
Click here to learn more.
The Australian Small Business Training and Support
Courses, Training and Support.
Get bookkeeping, marketing, operations, customer service, sales and finance knowledge via email. Keep up to date with new and emerging trends and technologies and get our free samples.