Training Scenario for Legal and Risk Management Course
Australian Small Business Centre Pty Ltd
Website Content and Advertising Copy
The words you use and claims you make at your website or in advertisements are designed to attract potential customers and encourage them to make contact with you and ultimately to become a customer.
Most businesses have a unique selling proposition (USP) which can range from the business location to the personality of the business owner and these are important features to use in your advertising.
Saying you offer the "BEST Training Course in Xero" is known as puffery by Australian Consumer Laws and you can't be convicted for it but using protected terms or making false claims is against the law and you can be charged, convicted and fined for it.
The Problems with False Marketing Claims
The most obvious issue with false and misleading advertising and marketing is that the consumer doesn't get what they expected.
In the case of The Career Academy (TCA), one reason that Daniel Hunt wanted to suppress his name and the name of his business when they were charged for misleading and dishonest advertising is because it would publicly reduce the value of any certification received by their students.
Another problem is that professional businesses that offer similar services, pay for accreditation and employ qualified staff lose income and business to deceptive competitors.
Why Exaggerate?
One of the biggest reasons to exaggerate is because you don't have anything better than your competitors, who may have been in business for many years and slowly built their team members, physical and digital assets to deliver great products and services to customers.
Another reason is because your competitors offer something that you want to offer but can't and that is when you need to spend time identifying "gaps" between what they offer and what you can offer. Sometimes this can be as simple as offering exceptional customer service.
The Excerpt below comes directly from the New Zealand High Court.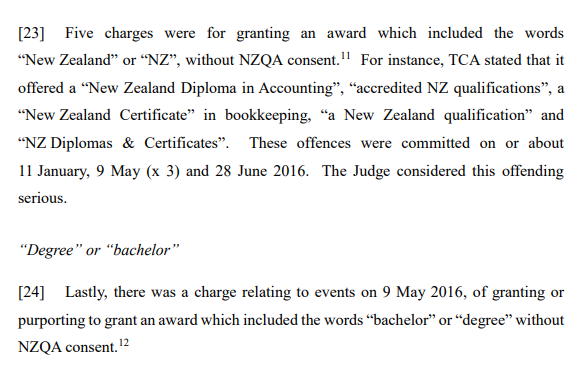 In This Training Course
You'll learn about the different types of misleading advertising, which government departments administer the law and what the cost can be to you or your reputation.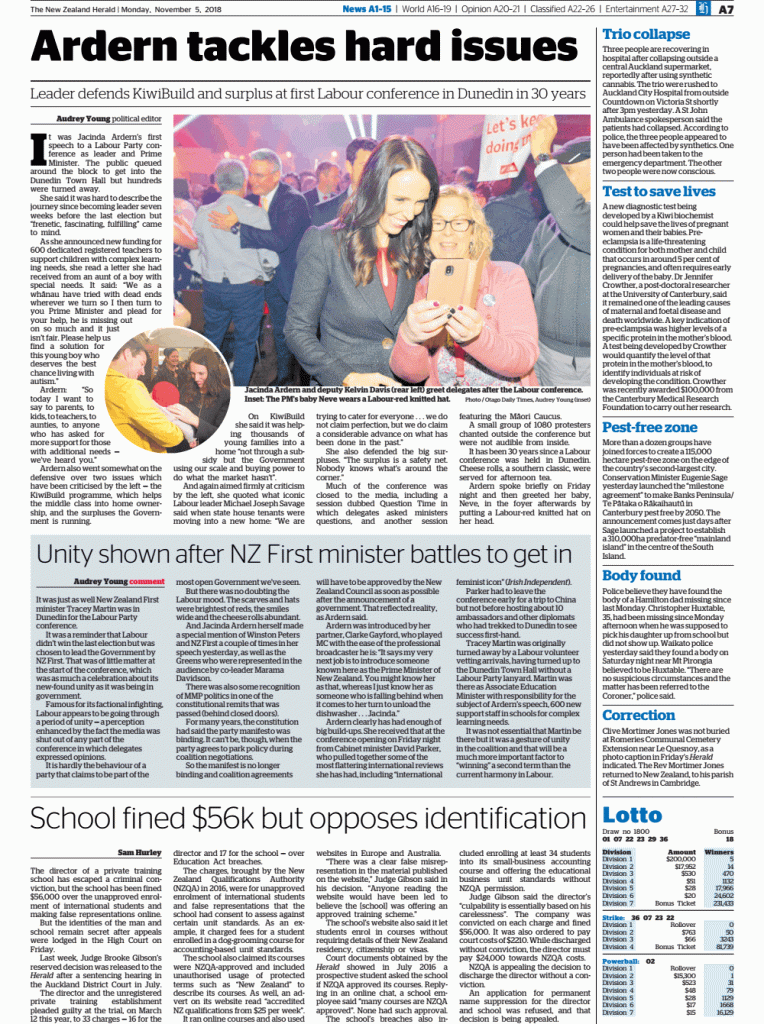 You'll see the mainstream media website articles which tarnish TCA's reputation and have access to the New Zealand High Court Judgement which goes through each of the 33 charges against the company and Daniel Hunt.
Articles appeared online on 3 separate dates, including:
22 Aug, 2017 – NZQA takes unregistered tertiary provider, director to court
4 Nov, 2018 – School fined $56k for false representations, director escapes conviction but names stay secret
19 Jul, 2019 – School and director lose secrecy fight over unapproved enrolments, false marketing claims
You'll also learn about other common legal documents that are important to ensure your new business starts off on the right foundations, including:
Code of Conducts
Privacy Policies
Work, Health and Safety
Professional Services Agreements
This subject is combined with the Market Research course which is where you can identify legitimate USP's and features that you can use in your own advertising, marketing content and website.
The Australian Small Business Training and Support
Courses, Training and Support.
Get bookkeeping, marketing, operations, customer service, sales and finance knowledge via email. Keep up to date with new and emerging trends and technologies and get our free samples.