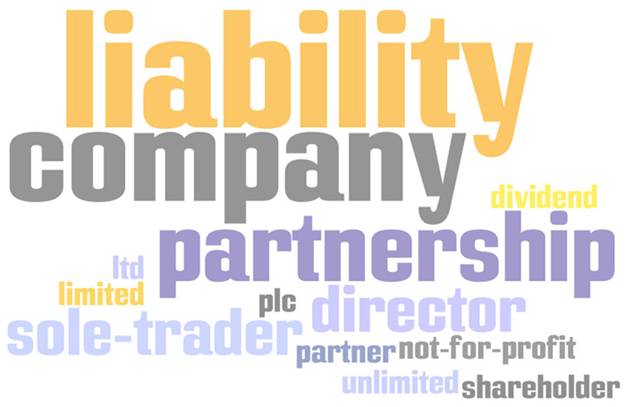 There are quite a lot of laws governing small businesses and small business accounting operations. Nobody wants to pay more tax than they have to and aspects such as the type of legal structure you choose for your business will have a direct bearing on this.
Structuring your Business
What kind of legal structure do you want to use? Will you be a company, partnership, trust or sole trader, for instance? Each comes with different legal ramifications and consequences.
Certain businesses are better suited to particular structures. The structure of a business affects a host of factors, such as your ability to borrow money — even the amount of tax you pay. Of course, each structure then has its own legal issues you need to comply with.
Knowing the legal aspects of setting up small business also ensures your business is protected. You'll need to comply with workplace health and safety regulations and other duty of care; consumer regulations; taxation and insurance requirements; contractual obligations and the like. There may also be certain industry codes of practice you need to adhere to.
Compliance is a Measure of Success in Business and we'll help you to:
Choose the right business structure and save tax
Set up a Pty Ltd business if you want to
Register your business name
Obtain an ABN and GST registration, if appropriate
Select the most appropriate software for financial records and other legal documents.
Implement a systematic approach to identifying, managing and meeting legal requirements
What you'll learn
Ensure your business success by putting all your legal requirements in place prior to start-up. Choose the right structure for your business, whether it be sole trader, partnership or company, consider your options and choose carefully.  In this module you walk through the benefits and disadvantages of each structure so that you can start your business under the 'right' umbrella.
Strategic partnerships and public companies form part of the array of options to move your business on.  We look at business names and ABN with a discussion on validity of registering for GST. There is also discussion on supplementary legal requirements for businesses in certain fields. E.g. hospitality, travel, real estate etc.
Subject 4: Intellectual Property and General Law
Small Business Startup Strategy and Goals Road map Training Outlines    Register Now
The Australian Small Business Blog
Welcome to the ASBC Blog.
OUR BLOG PROVIDES information about bookkeeping, social media, small business operations and marketing and a whole lot more. It will keep you up to speed with new and emerging trends and technologies, as well as updates to our courses. Other blog announcements include:
New course content for each of our online courses (Accounting, Marketing, Sales, Operations, Support)
Free training videos and content that we release — and there's lots of them!
Free tips 'n' tricks relating to the content in our courses