Could NAB be leading the way in contactless payments?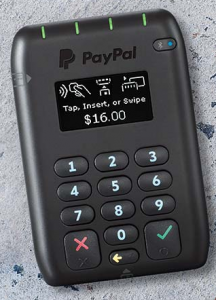 I'm happy to share that the Australian Small Business Centre is moving away from NAB and, instead, changing to CBA for our business banking. The reasons are many, but a key reason is that CBA has shown leadership in the development of their Internet banking services.
With CBA, businesses can search through the last 7 years of payments and get bank statements for this period too. If you've ever had to trawl through old physical financial statements or past transactions, you'll appreciate how handy it is to be able to get the information online, anytime from anywhere.
Loan applications or records for the tax department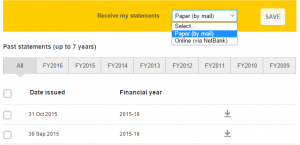 If you are going through a loan application or need source documents to follow up on tax debt for the ATO, the time saving features available to CBA business customers are powerful.
The other feature we have found very useful is the capability to have one business account with a debit card attached to it. One statement. One bank feed. One depository of all financial transactions.
Strangely though, it was in receiving a notification for a NAB debit card service (that we cancelled) that we came across the change to the Terms and Conditions of personal transaction savings products, and saw the new words — words that may well likely become a very common part of our language as more and more services are based around the development of apps for mobile devices.
Does innovation in fintech come into these changes?
If you've been following the recent announcements by the Department of Industry and other startup and innovation-focussed organisations, you may have noticed the words fintech being used a LOT lately. This is because of the global trend towards applications that make financial aspects of people's lives easier to manage. This includes loans, transactions, funding and payments, but for the purpose of this blog post, let's introduce some of the new terms they used in the NAB personal transactions saving product:
Card Details: These are no longer just stored on your card, but refer to "any representation of those details which allow a transaction to be made".
Contactless authentication method: "provide for more methods of confirming your authority", followed by "You'll be told more about these methods when they are available" [I would have thought that a massive banking group would have given us an example, SMS authentication, authentication app on your phone, email confirmation?)
Contactless purchase: "expanded to include transactions where a mobile phone is waved to tapped near a contactless reader". They go on to confirm "waving or tapping an eligible mobile phone device in front of a contactlessreader to transmit linked card details using Near Field Communication".
Near Field Communication: "(NFC) is a form of contactless communication available on compatible devices such as smartphones and tablets".
Will you just use Paypal?
It all sounds like a lot of legal speak and not much definition, but I am looking forward to not having to carry cards and making payments with my mobile phone. Is your business prepared for that?
I've written a number of blog posts about Paypal and how they are competing confidently against the big banks and even the bookkeeping software companies. Indeed, you may want to explore Paypal as a payment and invoicing option if you haven't yet. When you look at their Paypal Here product, you realise that even the most advanced Australian banks have a long way to continue to innovate on a global scale.
---