We understand the commitment it takes to complete a Business Startup & Management Course. It's a commitment in time, energy and money and the rewards come back to you in the future when you implement the skills you've learnt so we have established a course funding and scholarship program that you may be eligible to take advantage of.
We are passionate about small business in Australia and love learning about new startups and great ideas and the passion behind the entrepreneurs who think of them so we've established the small business management scholarship program.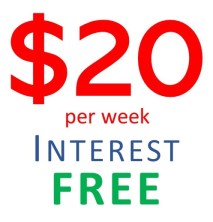 We want to participate in the startup scene to help Australian's become more innovative and adaptive in the way we use technology and the way we work so if you have a great idea and want to take active steps to commercial success please make contact with us and send some information about your idea and yourself.
Course funding is available for the Business Startup Cloud Package where you can create a simple yet thorough business plan, set your pricing and design a marketing strategy and manage the financials using Xero Accounting Software from Setup to Budgets.
Learn more about the Startup Cloud Package
The Australian Small Business Blog
Welcome to the ASBC Blog.
OUR BLOG PROVIDES information about bookkeeping, social media, small business operations and marketing and a whole lot more. It will keep you up to speed with new and emerging trends and technologies, as well as updates to our courses. Other blog announcements include:
New course content for each of our online courses (Accounting, Marketing, Sales, Operations, Support)
Free training videos and content that we release — and there's lots of them!
Free tips 'n' tricks relating to the content in our courses