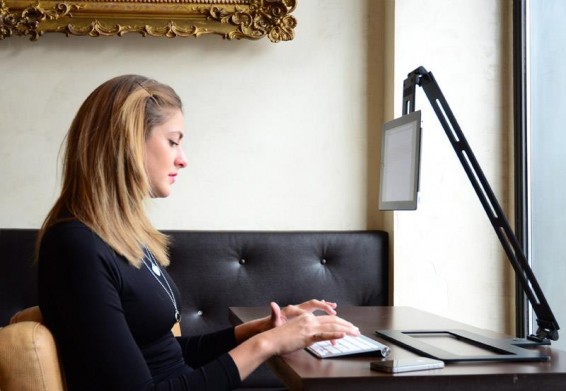 Market research is essential to business success. You must know what is happening in the market so that you can position your business strategically to capture the trade. You must identify
your industry or industries.
Who are the players?
How does it work?
What changes have happened recently?
What trends are impacting on your possible product or service?
Who are your competitors?
Why should I buy from you?
Think of market research as the foundation of your business. Without it, you may have a short spurt of success but don't plan on being around too long.
This section of your plan is where you identify the opportunity and PROVE that there is a REAL business.
You must also prove that you have the skills, knowledge and attitude to meet the identified business opportunity, and that there is a growth potential for the business. Well documented research will prove a business concept and along with proof of capability of owner will provide grounds for funding. Learn about the laws of the market place, check out the laws related to your industry, fit your product or service to the needs of a target group.
We look at a simple layout that includes where you are now (market research, identification of opportunity, and a SWOT analysis that identifies your strengths and weaknesses in relation to the opportunity as well as areas of possible growth for the business) ;
Learning how to research is a skill in itself so once we go through some research fundamentals you'll then finding out what is really happening in the market place. Documenting your research is how you prove your competency in this module.
This will no only validate your idea and strategy so it helps the entrepreneur with clarity and vision, but it's also a very powerful tool when you are looking for investors or partners.
What's Next?
Small Business Marketing Strategy and Training
The Small Business StartUp Online Training Course sets out clear, well-defined and documented forecasts, confirmation of compliance and risk management tasks to start your business, and research that confirms the potential of your business in the marketplace. And although the Small Business StartUp Online Training Course covers how to market your business, you can get more in-depth knowledge and training on how to successfully use the internet and your website to sell your products and services. Learn how you can provide resources to automate tasks and perform them cheaply and efficiently.
Read more about our Digital and Social Media Marketing Courses
Small Business StartUp Strategy and Training Summary    Enrol Now
The Australian Small Business Blog
Welcome to the ASBC Blog.
OUR BLOG PROVIDES information about bookkeeping, social media, small business operations and marketing and a whole lot more. It will keep you up to speed with new and emerging trends and technologies, as well as updates to our courses. Other blog announcements include:
New course content for each of our online courses (Accounting, Marketing, Sales, Operations, Support)
Free training videos and content that we release — and there's lots of them!
Free tips 'n' tricks relating to the content in our courses