If you're wondering why the seemingly lost art of customer service has suddenly made a comeback, it's because businesses — large and small — have discovered what the business owners of yesteryear already knew: customer service is the key to growing revenue.
In the era of the global brand, customer service was the first casualty of big business. Department stores, telecommunications giants, banks; they all had bigger fish to fry than to bother investing time and money training their staff in the ways of customer service. That's not what customers want! They want low prices, low call rates, low bank fees!
Customer Service is Not Dead
A raft of research into customer loyalty clarified the customer's position: offer good customer service and I'll not only keep coming back, but I'll recommend you to others; don't and I'll take my business elsewhere.
Indeed, a 2012 study carried out by research firm, Accenture, which canvassed consumers in 27 countries and 20 different industries, found that 66 percent of consumers switched companies as a result of poor customer service.
The results of such research, however, were something Fred Reichheld, a business strategist and author had known for almost a decade. In 2003, Reichheld developed the Net Promoter score; a concept born from his research measuring consumer satisfaction and retention as a way to increase revenue and profitability.
Since then, it's been the key metric for measuring customer service standards, regardless of industry.
What Is the Ultimate Question?
The Net Promoter score revolves around a customer answering "the ultimate question" — and that is, how likely is it that you would recommend this company to a friend? To which the customer then rates the company on a scale of 1-10—1 being "not likely" and 10 being "extremely likely".
Customers are then broken up into three categories: those giving the company a score between 0 and 6 are "detractors", those scoring the company 7-8 are "passives" and those giving the company a score of between 9 and 10 are "promoters".
The goal here is to possess as many "promoters" as you can, the success of which hinges upon pulling your customer service socks up. Although popular in the US where companies like Amazon, Apple and Costco use the NPS methodology to measure their customer service standards, and even possess some of the highest Net Promoter scores; in Australia, NPS failed to find its footing.
Telstra Takes Heed
That is, until now. Some seven years after Telstra's Net Promoter score was first measured in 2006 where it received a woeful negative 44, this week, the telco announced it, too, would be adopting NPS as part of the company's countrywide initiative to raise its customer service standards.
But Telstra isn't the only telco with embarrassingly poor customer service standards. Vodafone, Australia's third largest telco — which has also adopted NPS to measure its standard of customer service — currently holds a score of negative 27; the industry average in Australia is between negative 1 and 2.
Telstra, however, proved its commitment to raising it's standards of customer service by announcing it would reward stores that championed the company's new customer service values with cash bonuses.
Since there is sometimes no greater incentive to work hard than an offer of cold, hard cash, Telstra customers may soon find those hapless sales assistants eager to actually make a sale.
Learn Customer Service and Sales Services as a Virtual Assistant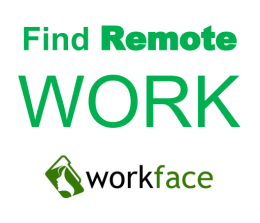 Providing customer service and sales as a Virtual Assistant is now more possible than EVER before. Good speed Broadband Internet made a big difference, the Covid-19 Pandemic made remote working mandatory and adoption of new cloud-based services is stronger than ever.
Join the Workface team as a Customer Service and Online Sales Virtual Assistant and discover Customer Service work in the digital age.