What is it about New Zealand and accounting? Xero has been the talk of the town for about a decade when their online only accounting software meant that small business owners could use any device to use their accounting software.
In those early days Xero rubbed a lot of bookkeepers the wrong way by suggesting their software was so "beautiful" that you didn't need them anymore. They've since partnered with thousands of bookkeepers around the world!
Hnry (pronounced Henry) says don't worry about trying to find a good accountant, use us! A bold and compelling question as small businesses draw closer to the end of the financial year and need to have all their bookkeeping sorted out.
Hnry seem to be charging a very differently and offering a huge reason to try them!
The problems with Xero are..
Xero is a software company which charges a monthly subscription for you to use their software. True their software is much easier to use than MYOB AccountRight was but you still need to:
Learn how to use Xero
Get yourself an accountant (and also maybe a bookkeeper)
Set up a business bank account
Set up your merchant services with Stripe, PayPal or your bank
Invoice customers and chase payment
Receive funds into your bank account
Decided which expenses you want to pay first (and potentially ignore the important ones that you MUST pay like your taxes and GST
In fact Hnry are bold enough to put this on their website as a comparison between the two companies.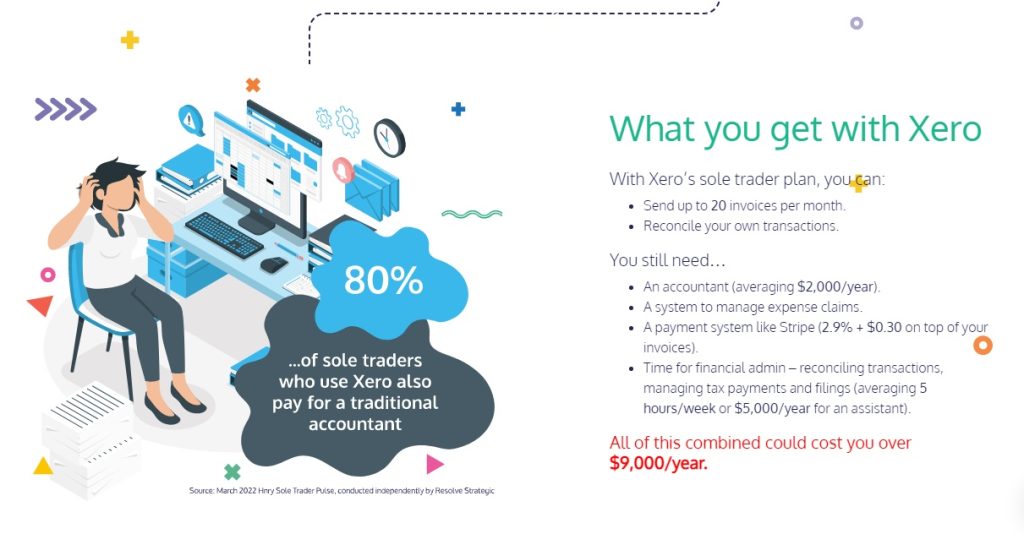 One of the biggest costs and issues that small business owners face is choosing the right staff so having an online accountant and software that replaces a bookkeeper is compelling.
Here's another comparison between the features of Hnry vs Xero for sole traders, freelancers and contractors.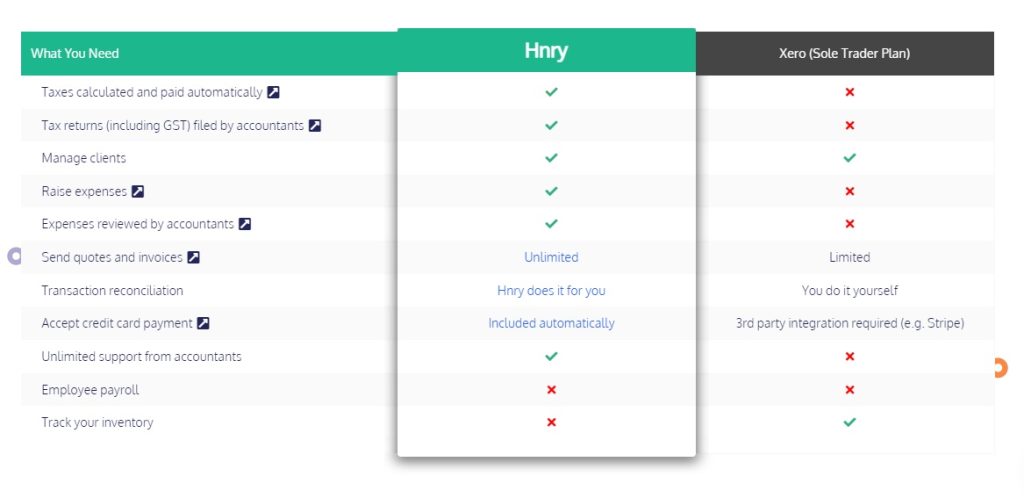 From our own experience in training students who want to become bookkeepers through National Bookkeeping Career Academy we've seen how hard it can be. Most of the issues come down to customer service, not their bookkeeping skills and experience!
Everything is taken care of with Hnry
If you are an established business you probably don't want to move away from the people you trust because they probably provide good advice about many different aspects of your business, particularly financial reporting.
Most accountants steer away from doing bookkeeping work and focus on what's called Management Accounting. They create financial reports and give you strategic advice about things you can change or do differently, much like a Non-executive director, Treasurer.

Hnry for Start Ups? For Sure
If you are a startup business like Michelle who started her own cleaning business you could definitely see the benefits of using Hnry.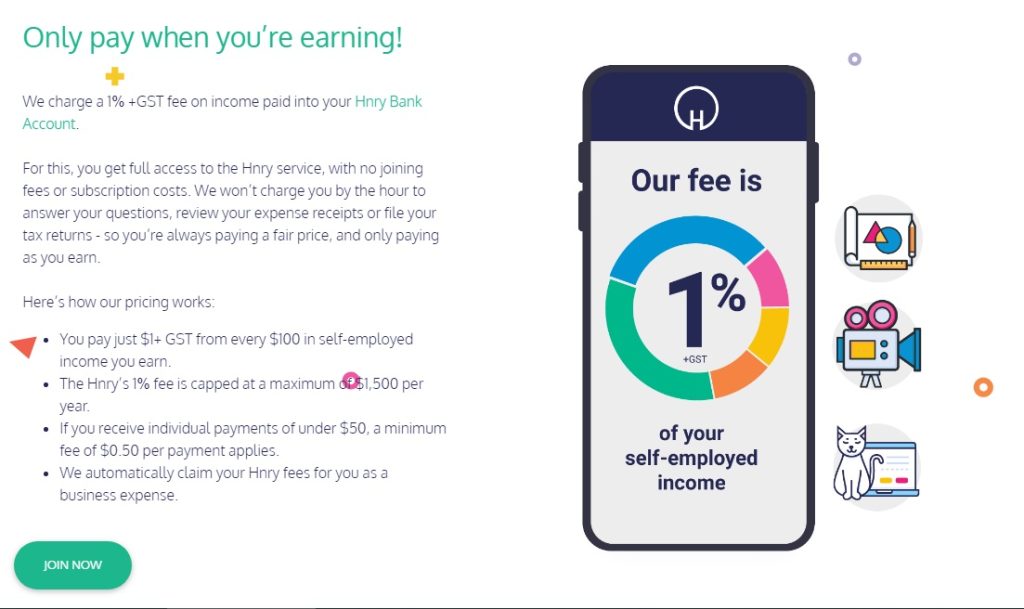 Although the concept of paying a percentage of your income to use some accounting software is a little new Hnry do cap that at $1,500 pa. Will it stay that way in the future though?
Xero Training Courses for Startups
If you prefer to use people you can meet with who are close to you and use accounting software that most bookkeepers, BAS Agents and accountants know then Xero is still a good choice.