It's still business as usual for the big software companies who compete to remain dominant regardless of what is going on in the world and it's good for Microsoft users – which is most of us!
Dropbox did a fantastic job changing the way groups of remote workers share files and collaborate on shared documents. They even found a way to enable Dropbox uses to work together remotely within Microsoft Word Online! But the tide is changing and Microsoft are muscling other shared drive technologies out.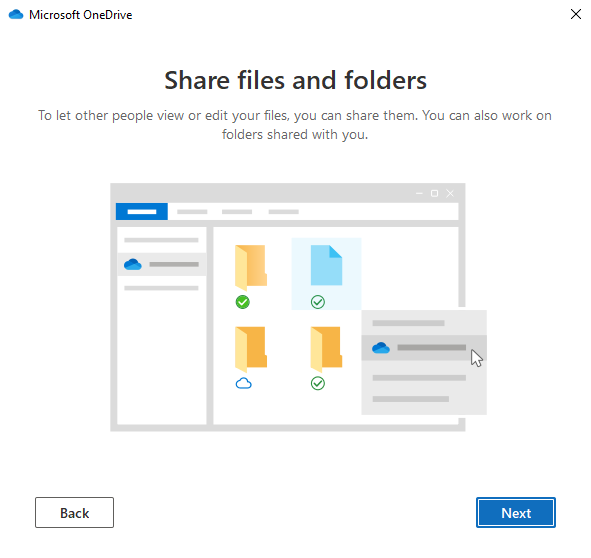 Microsoft focused on Remote Workers
Microsoft recently announced that they were changing the name of Microsoft Office 365 to simply Microsoft 365 and also including extra services. The change officially occurs on 21st April but was announced on April Fools Day.
Features of the recent change could spell the death knell for other shared drive services like Dropbox because most people are already using Microsoft's Office productivity suite. Here's why it could kill Dropbox:
The annual fee for Microsoft Office 365 is $129 (Australian)
The annual fee includes 5 "family" members
Includes Office software on 5 devices
Includes 1TB shared storage on OneDrive
Dropbox broke new ground
Dropbox introduced so many features that built a connection to the cloud for subscribers, including:
The ability to have all your photographs from a smartphone uploaded to the cloud to save storage on your device
The ability to have a backup copy of all your office files
To be able to pick and choose which files and folders different staff members or remote working team members were able to access and edit.
The ability for 2 or more people (working remotely from home or the office) to collaborate on Microsoft Office files.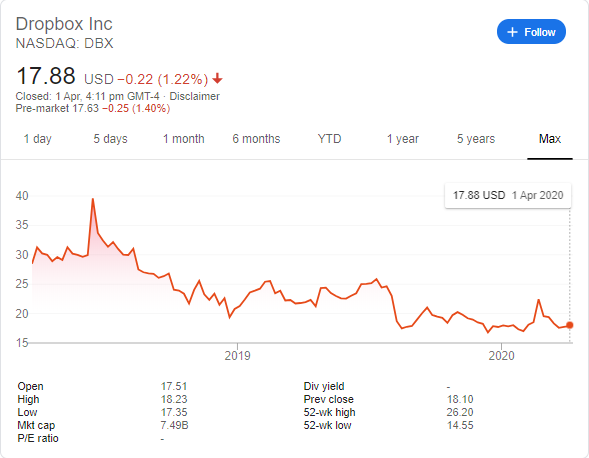 I recall when it seemed amazing that you could automatically have your files stored in the cloud as a backup in case you lost your file. At the time I was using a NAS device with RAID5 backup which cost a total of $2,500 but it was stored locally on my network and needed some decent technical knowledge to be able to access via the Internet.
The next step for Microsoft to capture remote workers is Microsoft Team and it seems like they're in a great position to capture that market too.
Microsoft Team vs Zoom vs Slack
Programs like Slack use to be the frontier of software developers and computer nerds to share updates and information about the software they are working on. Innovation hubs, technology incubators and software companies kept their staff connected and on the same page using Slack and GitHub. In fact a local Aussie software company, Atlassian, create two billionaires providing this kind of software.
You can always turn off and tune out of these platforms to have some family time but if the information is on Slack then you'd be expected to know about it.
With the totally unpredictable Coronavirus pandemic taking the world by storm the ability to work together even though we are all working remotely has made the rush to provide the ideal technology more urgent – hence Microsoft Teams training is in hot demand.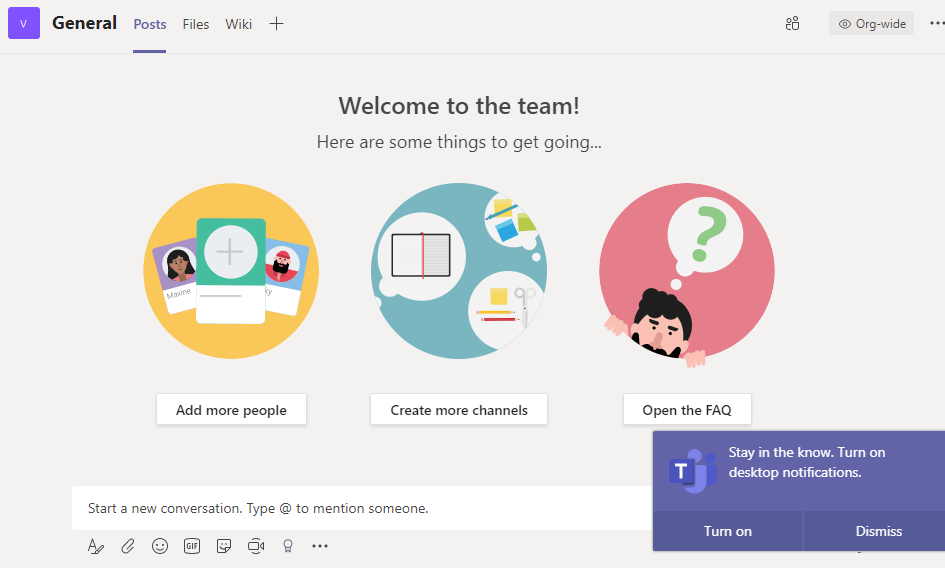 Kids, parents and teachers are using programs like Seesaw deliver important education and learning updates whereas years ago they were tools to share pictures of the kids at school – to feel connected to what they did. Now, they're using Zoom for presentations and group chats even though there are several other programs that enable group screen sharing.
Our team of Accounting Tutors has long been using Zoom as a way to provide one to one training and support to Xero Course students and business owner remotely.
Learn about the StartUp Academy Cloud Training Package