Description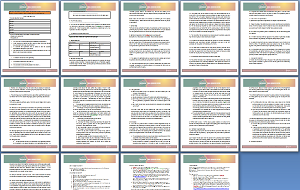 You're going into a partnership for a reason and usually it's because you're sharing expertise or your sharing the costs and expenses to start a business. Sometimes partnerships last a long time and sometimes they are just short and very specific but either way you want to make sure you include all the important clauses for things which may occur.
The NEW Business Partnership Word Template enables you to get an inexpensive template that has been improved as a component of the Small Business Centre training program over 10 years.
This template contains explanatory notes so that you and your new business partners can openly discuss important aspects of your partnership and how they should be dealt with now, rather than in the worst case scenario.
See more detailed information and some free resources about partnerships and partnership agreements before you buy