This is what a popular HR and Payroll software company is offering to "qualified" businesses who agree to participate in a demonstration of their software.
We're writing about it today because it is an example of what you need to do in business to business selling. This very well funded company is trying to grow as fast as they can and we unfold how this strategy will help them achieve their goal.
Here are the important aspects to consider when exploring if this is the right digital marketing strategy for your business.
The only reason we know about it is because our National Bookkeeping division received an invititation email
Employment Hero would already have spent time building a niche database of good potential partners
If you haven't been invited then Employment Hero have the discretion about whether to extend this offer to you
You will need to have a 15 minute phone conversation with a sales representative from Employment Hero
You'll need to sit through the demonstration and they will probably find out a lot about your business and what you currently use.
Employment Hero Can Refine their Presentation
With every new demonstration their staff members are speaking with more potential customers and the sales team will be prepping every person involved in a strategy to convert them to a paying customer.
You'll notice that at the same time as the free demonstration and $100 Gift Card you will also receive a discounted offer to use their services for a limited time.
All of the sales side of this process is aimed at the small percentage of prospects who are willing to take on some new software to manage their HR, Workforce Management and Payroll (particularly now that they own KeyPay).
A quick look at their website reveals that Employment Hero have packages that suit some very "staff heavy" businesses like childcare. One of the biggest issues they can solve is approving all timesheets within a very short time.
You're Now in the Sales Pipeline
Even if you decide not to take advantage of the demonstration offer you will know some of the sales and support people from Employment Hero and have a good sense about whether you think they'll be able to help you in the future. A well run company will now massage you along the sales pipeline using a Customer Relationship Management program like Salesforce.
The goal with a CRM program is to keep track of definite numbers of prospects and the stages they are in to help the sales manager forecast future revenue.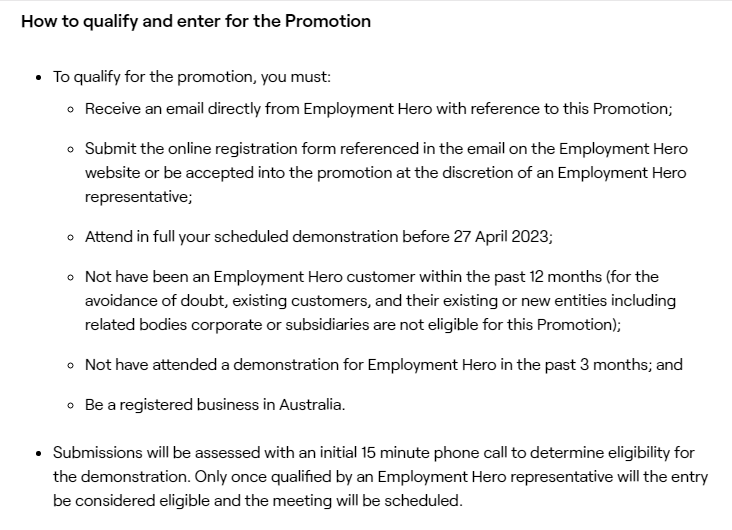 These are some of the terms and conditions for this offer.
Learn Payroll Administration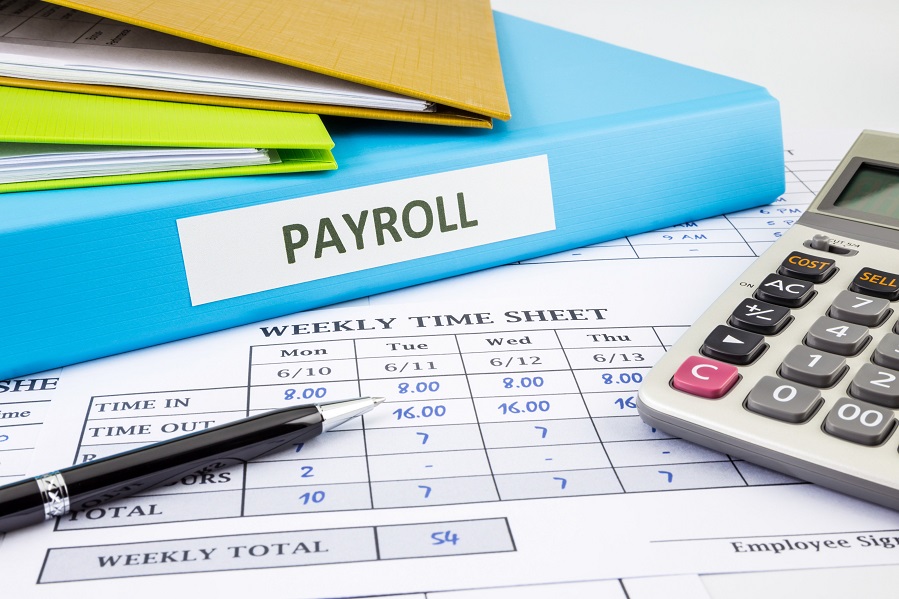 Employment Hero is now a full service HR, compliance and Payroll system in the cloud. This means that their payroll component competes directly with MYOB and Xero even though they also integrate with these accounting programs as well.
If you use QuickBooks Online you'll now know that the payroll component of that software is licenced from Employment Hero. This is different to MYOB and Xero who both have their own payroll software.
QuickBooks Payroll used to be KeyPay but KeyPay was bought by Employment Hero in 2018.
Intuit is a massive US company. Do you think Employment Hero could be acquired by Intuit in the near future?
Lead Generation Systems
Do you need a lead generation system for your business or do you want to learn how to manage a lead generation system? Our Professional Digital Content Marketing Consultant Training Course Package will teach you how to
create website landing pages,
create lead magnets
understand call-to-action marketing campaigns
use digital content to reach prospects
Learn more about the Digital Content Marketing Consultant Training Course