So, you think you have perfected your resume? You may have to think again.
Your resume might be professional, clear, modern, and well-written, but will it pass the ATS?
Many employers and recruitment agencies use Application Tracking System software to help them manage their high volume of applications and narrow down the best candidate.
Tweaking your resume to appear better and stand out from other job seekers is possible with a new service from Australian Career Academy, Workface!
Does a person look at my resume?
In most cases, not unless you pass the ATS! If the ATS is satisfied, and you pass the first round of your job application, your resume will get seen by an employer's eyes. If you don't pass the ATS, your skills, accomplishments, and work experiences may go completely unnoticed.
How your resume is structured, what you write, and even how you file your resume, are important considerations that you should perfect.
Like writing your resume and searching and applying for jobs isn't daunting enough!
The ATS searches for keywords
Behind the ATS resume scanning is an employer who has carefully chosen specific words that they are looking for in a resume. Those key words are often written in the job ad and job description and relates to the tasks performed by the person they are looking.
If an employer is searching for a digital marketing specialist, they might choose keywords like 'SEO' or 'social media' for the ATS to pick up during resume scanning.
Your resume needs to contain enough keywords chosen by the employer to get ranked highly by the ATS for the job description.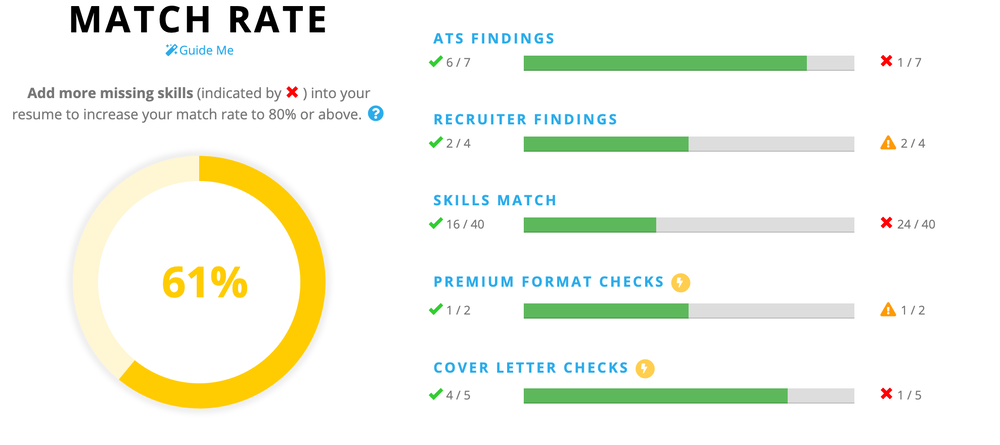 How and where to use keywords
There are ways that you can optimise your resume to pass through the ATS so that your skills and experiences are taken into consideration by employers. These include not only technical skills, but soft skills and competencies like good communication and problem-solving skills.
Look for keywords in the job description (e.g., responsibilities, requirements, qualifications).
Include keywords specific to the role (e.g., company name, position title, specific skills, education, licenses).
Include keywords specific to the industry (e.g., entrepreneurial, management, mentorship).
Place keywords in a resume summary statement, or core competencies section.
Style and structure matter!
You want your resume to be easily read by the ATS, because this determines whether or not your achievements and skills are noticed by hiring managers.
Break your resume up into core sections, use active rather than passive language, and avoid buzzwords and jargon.
Importantly, avoid images! The ATS cannot deconstruct or analyse content saved in an image file.
Need some help?
Lots of information to soak in about resume writing and formatting!
If you want to make sure you get through to the second stage of the hiring funnel, your resume needs to not only reflect your skills, experience, and qualifications, but it has to include keywords and proper formatting.
Career Academy Resume Review Service provides essential personal feedback on your resume, and helps you search and apply for jobs to give you the best chance of passing the ATS.
Get confident in your job applications so that your skills and achievements get noticed
If you need to do an online training course in Xero, MYOB, Microsoft Office or Digital & Social Media Marketing you should explore courses which include Industry Connect.
Industry Connect is a service which provides a deeper, hands-on and interactive learning experience by combining practical case studies with regular tutor discussions.
It enables students to get better insights into how software is used by Australian employers and comes with a resume review service to help you get the most ideal job for you!