Hairdressing salons are all about people, scheduling and gossip. They are located all over the world and are a fascinating place to watch. I had my hair cut the other day by a recently graduated hair dresser and she did a fantastic job with the cut and the conversation.
Hair dressing salons are a simple business insofar as renting a shop, putting in comfy chairs and mirrors and washing bays and then matching a customer with a hair dresser. The biggest issue is scheduling the right number of hair dressers to match the demand from customers, particularly if there are lots of drop ins.
Trim and Styles Hairdressing was using an Excel spreadsheet to manage their staff but now they're using Xero and here's why.
Hairdressers are big employers and there are always a few salons per suburb with many independent hair dressers operating from their own homes. If you are thinking of starting a hairdressing business the biggest initial challenge is coming up with the weekly rent because you usually need a shop in a busy location.
Starting a Hairdressing Business
Like any business there is a sweet spot that is defined by the "ideal client" and I'm not the person who goes in for a perm or other treatment and sits in the salon for an hour so I don't think I fit that profile. I pay $28 for a men's cut that takes about 15 minutes.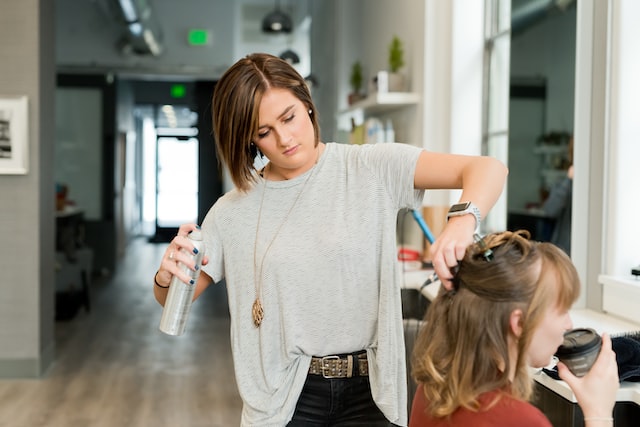 What I have noticed though is that there are many salons that offer a "chair rate" where a hairdresser hires the chair for a day and pay between $80-$150 for the use of it. Another option is to pay a lower chair rate and then a percentage of takings and it might be for busier hairdressing salons who have lots of regular clients.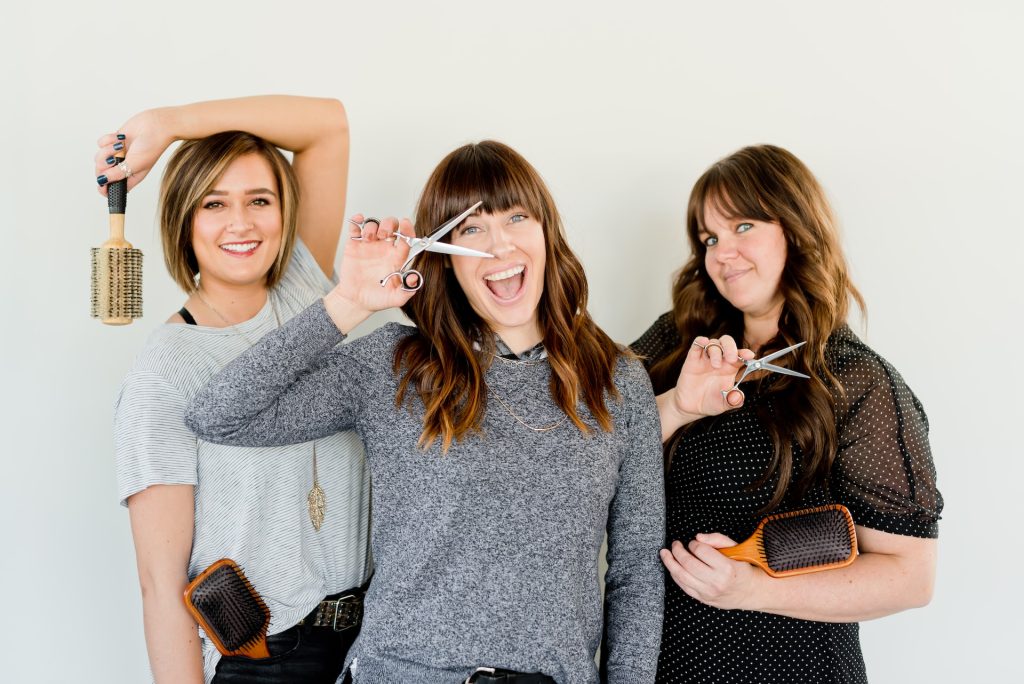 There seems to be a lot of benefits of hiring a chair at an established hairdressing salon and Deanne lists them very specifically. These are the hidden little costs that can end up costing thousands of dollars and lots of time to organise. Here is the list of inclusions that Deanne offers:
Deanne's Ad at GumTree for Hire a Chair
Casual, part-time or full-time options available, choose the days and hours for your business. Let's have a chat to see what your needs are. The cost is $80/day plus GST or $300/week plus GST to use the space as your own. Plus, $3 per client Sustainable Salon fee. If you'd like to include colours and other materials we can arrange a pay as you go option for this as well.
We are located upstairs in a busy outdoor shopping complex in Arndell Park (Blacktown) surrounded by friendly retailers! The space is available straight away for you.
The salon has:
Communal colour table with 4 seats
4 x beautiful styling stations
3 x reclining basins in a 'treatment zone'
Ecoheads showerheads
Towel warmer for hot towel treatments
Indulgement coffee, tea and treat selections
Matrix colours, products and retail
Sustainable Salons recycling ($3 fee passed onto client)
You also have full use of:
Basin shampoos and conditioners
Tools and equipment
Washing machine and dryer
Kitchen
Client refreshments (and you too, of course)
Back room
Reception desk
Wi-Fi for you and your clients
Complex bathrooms
You'll need to have:
Your own clinetele
Industry Qualifications
ABN
Public Liability insurance
Payment and booking facilities
More Risk More Potential Return
The concept seems like a good way to get income if you've taken on a lease and done the fitout with all the equipment to manage a certain number of clients. This seems more like a franchise or real estate model and I know that most successful hairdressing salons would simply prefer to pay wages and have the hair stylists as their own staff members. But rostering, scheduling, managing sick days and holiday pay as well as super is too much for some business owners.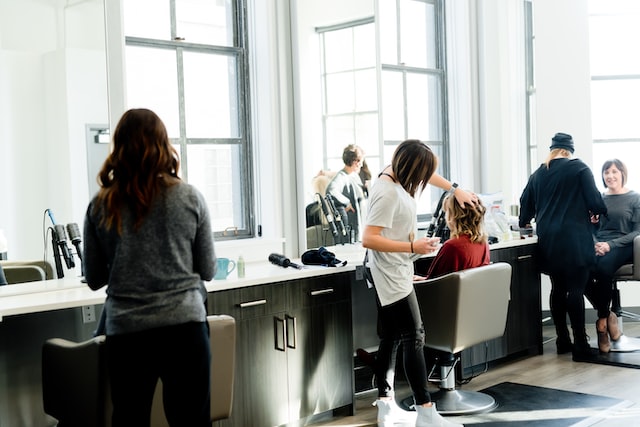 That's why we have a hairdressing salon as a Payroll course case study to help you learn about payroll administration using the major accounting programs: QuickBooks Online, Xero and MYOB.
By running every aspect of your hair dressing salon, including some smart marketing to get clients back into the salon regularly you get to own all of the clients as part of your "business assets".
The Beginners Certificate in Payroll course is available in all these courses:
Payroll Training Course using MYOB (AccountRight and Business Pro), and
Rosters and Scheduling using Xero MyPayroll
Another aspect of workforce management for rostering staff and managing time off is to use one of the many apps that integrate with Xero like Planday (now owned by Xero). No doubt the fact that Xero now owns Planday means it will be widely used, particularly in Australia where Xero is getting a strangle hold in accounting software. The current market leading workforce management apps are:
Deputy,
Square Teams and
TSheets (now owned by QuickBooks Online).
KeyPay (now owned by Employment Hero)
Learn about all of these integrations in the Human Resources Training Course.
Xero's Payroll app enables staff to manage the niggling aspects of changing shifts, organising sick leave and holidays and because it can be managed in one place it makes running a hairdressing salon much more efficient.