What do real estate agents need to worry about digital business courses for?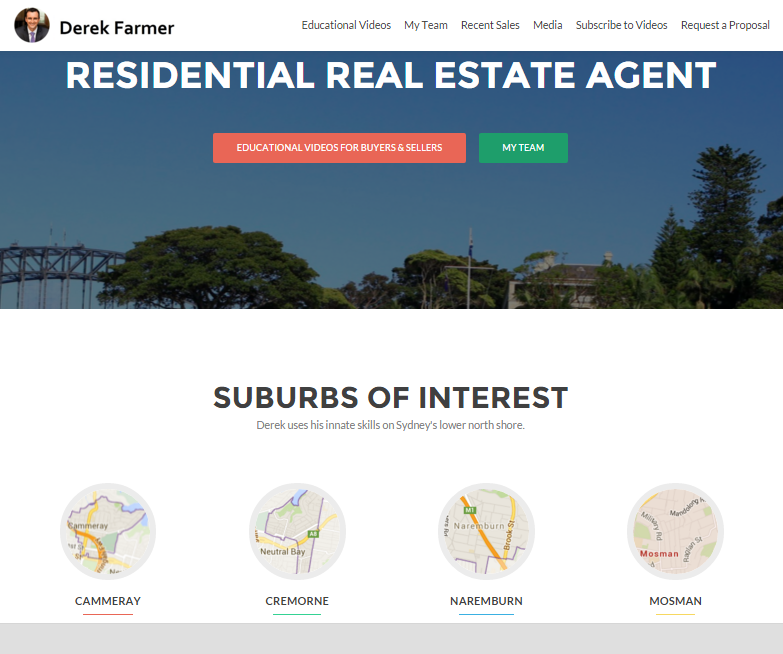 We've written a lot about bookkeeping and other professional services businesses but we've never touched on the topic of real estate agents and after learning more about how they manage their work you may be surprised to discover that many of them operate their own business within another business. Some real estate agents are employees so they earn a weekly or monthly retainer and a bonus in the form of a commission payment based on sales success – ie. how many property they (or the entire sales team) sell. Other real estate agents have to pay for their office space, pay for their own sales and support staff and pay for their own sales and marketing efforts to attract new vendors (property sellers) – this now often includes their own real estate agents website.
Real Estate Agent Websites
Our new sponsor is 123ezy, a project I am thrilled to be working with because it combines a lot of the resources we use to promote our services and build our reputation online and we get to work with highly motivated real estate agents who want to transfer their offline success to the online digital world where their next customers are searching and doing their research. All the work we've done to help educate small business owners dovetails into the digital business course that we make available for free and when you subscribe you'll get to see examples of how we're helping a real estate agents in Cammeray in Sydney's Lower North Shore.
Online Reputation for Real Estate Agents

Do a search for real estate agent Cammeray and you'll notice that Derek Farmer is on page 1 (depends on where you are searching from and the exact keywords you use). Although we'd like to boast that we made it happen it has a lot to do with Derek and his team and how hard they've worked over the past few years – all we did is help him build an online reputation that reflects his success. The great news for Derek is that to maintain his high online reputation all he needs to do is keep people informed, provide relevant content and share his accomplishments and testimonials. We do the tweaking, optimising, maintenance, analysing, reporting, strategy, distribution… etc
Learn more for free
Come along on a journey of discover to learn what is involved in digitising your business and see real life examples of how real estate agents are doing this to evolve and stay relevant in a digital online world dominated by large brands.
Free Digital Business Course