Another way of earning money online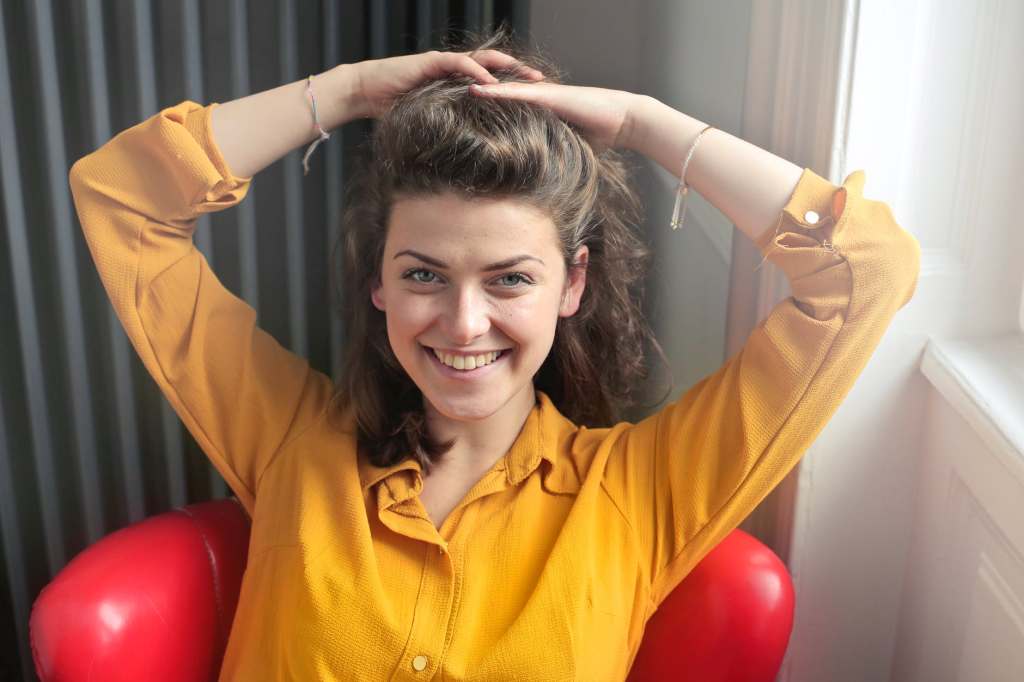 With its launch in Australia in late 2017, Amazon has created another opportunity for Australians to earn money online, either by selling goods through Amazon's "Fulfillment By Amazon (FBA) program" or its Associates Program (which is Amazon for "affiliate marketing").
Both opportunities are unlike anything that's existed in the Australian market before. As an Amazon seller, the FBA program completely changes the e-commerce landscape; while its associates' program gives online businesses that aren't in the e-commerce field ways to get in on the action (more on that later).
Do you like helping people?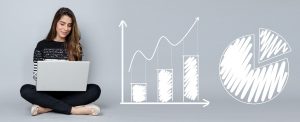 If you're exploring ways of helping people online one option is to be a training course affiliate for 123 Group (the publisher of this website). For a low joining and annual fee you'll be provided with the tools to learn about affiliate and online digital marketing as well as have the tools to start earning money as an affiliate.
When you join you can be an Xero training course affiliate as well as MYOB & QuickBooks so it's ideal if you are already a bookkeeper or even if you have a passion in accounting and a strong desire to help businesses with their accounting. Learn more here.
Becoming an Amazon seller
Not all Amazon sellers will or have to join the FBA program; some will just pay a fee to have their products listed on the Amazon site and then pay a 6 to 15 percent commission off the top of sales generated through the marketplace. Big retailers, such as Rebel Sport or JB Hi Fi, are likely to take up this opportunity, as it extends their online reach with very little additional investment.
The FBA program will appeal to home-based or much smaller operators. We've covered the nitty gritty of Amazon's FBA program in a previous post, so we won't go into too much detail here; except to say that the program helps small operators accelerate their income far quicker than rival marketplaces, like eBay or Etsy.
That's because as a member of the FBA program, you don't have to physically hold any stock; it's collected by Amazon, held at their fulfillment centres, and shipped to customers once sold. As the Amazon seller, you don't even pay the cost of shipping to your customers; you pay only the costs associated with getting it to Amazon.
You don't handle customer queries or complaints; you don't even have to bother writing up SEO-friendly descriptions of your products. The Amazon model is such that it wants sellers to concern itself with procuring products and getting them to Amazon, while it takes care of the rest.
Amazon the "online retailer"
Amazon is technically a marketplace in that it brings buyers and sellers together, and facilitates a transaction. But Amazon doesn't want to be known as a marketplace or an e-commerce site. If its $13.7 billion U.S. acquisition of American supermarket chain Whole Foods didn't make it clear, Amazon wants to be a retailer.
If you go on the Amazon site and peruse it's listings, it looks a lot like a regular retailer and not a marketplace like eBay. On eBay, a buyer needs to be concerned with who they're buying from — does this person have good reviews, does their product appear genuine, do they provide after sales service, returns, warranties? On Amazon, you search for a product like you would in a retailer — is this book to my taste, how much does it cost, is it in stock?
The product quality is implied, just as it is with a big box retailer. When you read reviews for products on Amazon, they're not about the seller and the service received from them; they're about the product itself — was that book really suspenseful or just full of red herrings; is it worth reading or should you continue shopping?
What this means for sellers
Amazon provides sellers with the opportunity to make a lot of money — and I mean, A LOT of money — by reselling highly sought-after products at a profit, known as retail arbitrage. Sellers spend most of their time searching for products that, according to Amazon are in-demand, and trying to find them at discounted prices online or in-stores. That's not easy; in fact, it's time consuming, and that's why Amazon makes the other parts of the e-commerce game easier by streamlining the inventory management process.
So if you're happy to resell books, baby products, household items or toys, then Amazon is a great way to do that; even more so if you've already been doing this online and you're looking to extend your reach. But if you're selling one-offs — vintage, hand-designed or handmade clothing, furniture, homewares or other niche items — Amazon is probably not the place.
You'll find yourself more at home on a platform, like Etsy or eBay, where you can build your brand on the platform, and build a customer base, too. For instance, someone on eBay selling classic movie posters re-imagined in a modern minimalist fashion — fairly niche, huh? — can build a customer base of people more successfully than on Amazon, simply because on Amazon who the seller is, doesn't matter to buyers — product does, the price does, the availability, etcetera, etcetera does.
For authors
The only exception here is with authors. Authors can self-publish and sell an ebook on Amazon, with far greater success than on other platforms, such as Apple's iBooks. That's largely due to the way search and discovery works on Amazon, compared with, say, iBooks. (On Amazon, an algorithm will recommend books based on a user's previous search and purchase history, as well as that of other Amazon customers, where iBooks does not.)
So. What kind of online seller are you?
That's the question you need to ask before you start selling online. What kind of business do you envisage for the future? Is it a brand that extends beyond traditional ecommerce to a platform that sells relevant services, perhaps with a blog or podcast that brings in income as well? If so, Amazon might not be the place to start, but rather where you end up.
This brings us to the Amazon Associates Program (or affiliate program) I mentioned earlier. Most people are familiar with Google's AdSense program, which allows website publishers within the Google Network to serve Google ads to their audience. It's a good way for websites that publish blogs or other informative content to monetize their website further.
The Amazon Associates program
Seven years before Google started its AdSense program, Amazon launched its affiliate program, Associates, in 1996. In a nutshell, Associates isn't that different to AdSense: A website publisher serves advertisements from Amazon and its network of sites to its audience; users click on them.
But there are some key differences between the two programs, including:
AdSense pays publishers per click; Associates pays per sale
Associates pays more, but AdSense income is more regular
You can serve ads for Amazon products or categories; AdSense you can't

Associates ads are more attractive compared to AdSense advertisements.
There's nothing stopping you from serving your audience both Amazon Associates ads and Google AdSense ads, but aside from bloggers and media outlets, websites generally choose just one so they don't overface their audience with a cluttered UI.
The businesses Amazon Associates works well for
Niche websites, they're the ones making respectable money as an Amazon Associate. You don't really see many general news sites serving their audience Amazon Associates ads because there's nothing niche about general news. For example, The Washington Post, which is owned by Jeff Bezos, the founder and CEO of Amazon, serves users ads by Google AdSense, but not Amazon Associates. (The Amazon ads you do see on news sites are mostly likely retargeted ads.)
If your website specialises in a particular field — bookkeeping, say, because you're a contract bookkeeper — there's an opportunity to use Amazon Associates ads so that your website is working even harder for you; by bringing in new clients for you, as well as a commission on any products they buy off Amazon.
Website publishers who review the Amazon products they're advertising on their site typically earn more money than those who don't. Where AdSense prohibits publishers from including website copy that says "click this AdSense ad" or the like, Amazon encourages publishers to review the products advertised on their sites.
As an online business, product review sites are particularly lucrative because affiliate marketing opportunities exist not only with Amazon, but with other businesses. And believe it or not, there's money to be made in really niche areas, like mattress blogging and reviews — especially since the rise of the "mattress- in a -box." (Although bloggers ought to proceed with caution!)
The Amazon Associates program hasn't launched in Australia yet; it's coming this year, along with the FBA program. But the average commission an associate earns from Amazon in the U.S. is between 1 and 10 percent; "bounty events" and "special programs" pay a flat fee. (Womens fashion, men and kids private label, luxury beauty, and Amazon coins net the highest returns with 10 percent on every sale; while video games and game consoles only deliver 1 percent on each sale.)
There's money to be made on Amazon
I'm still on the fence when it comes to just how big Amazon can get in Australia. But that doesn't mean I don't see opportunity for people to make real money off Amazon, either as an FBA seller or as part of its affiliate marketing program, Amazon Associates.
You need to be smart about your business goals, though. If you're looking for a bit of side hustle, reselling toys or baby products online, Amazon is the go; likewise if you want to engage in some serious retail arbitrage as your full-time job. For my money, eBay and Etsy are too time intensive if you just plan to sell run- of the -mill products, like cheap pool toys, online.
But if you're looking to create an online business that extends beyond the transaction, to services and other ancillary markets, Amazon might be where you come to later on; when it's time to cast your net just a little wider, like a Rebel Sport or other traditional retailer would.
And, of course, the good news for those of you who don't want to sell products online, is that there's opportunities for you, with the Associates program. Be smart about the specificity of the content on your website. In other words, bookkeepers — don't only include tips about bookkeeping; include all the stuff relevant to business owners. Review products if you can, as objectively as you can. (Don't just push products even when it's not in the best interests of your audience; these people are your clients, remember, and it could affect your business in the long-term.)
Bookkeepers — don't only include tips about bookkeeping; include all the stuff relevant to business owners.
***
PLAN, PLAN, PLAN FIRST!
The most successful online businesses are the ones that started out with a business plan, so make sure to write one. It'll help you map out future growth, foresee any pitfalls in your master plan (there are always some, trust me), and plan an exit strategy for when you want to retire to that tropical island.
Learn more about our Business Start up Course and sign up for your no-obligation, free business strategy analysis.
---