You need to learn how to use Amazon to sell and promote

Now that Amazon has launched in Australia, one of the hottest work-at-home opportunities is to become an Amazon seller, especially if you become part of the "fulfillment by Amazon (FBA) program", which is due to launch in Australia in 2018, along with Amazon's "fresh" program.
In the FBA program, there are no upfront costs, and sellers don't hold any stock or have to worry about shipping products to customers — they just worry about finding items to sell on Amazon and then doing the digital & social media marketing.
How the Amazon FBA program works
Amazon collects products from sellers and stores them at their fulfillment centres (currently, just one centre based outside Melbourne, with another planned for Sydney). When a product is sold, Amazon ships it to the customer.
Amazon fees and charges are subtracted from the sale (sellers only pay Amazon to collect items and bring them to the fulfillment centre, not to ship to customers) and the remainder is deposited into an escrow account for a few weeks before it's released to the seller.
Amazon vs. eBay
The Amazon FBA program is unlike any offering on rival marketplaces. Besides, not dealing with the logistical side of selling products online, Amazon sellers don't create product listings and don't deal with customers in any way.
By contrast, people who sell items on eBay are not just responsible for holding their own stock and shipping it to customers, but they also deal with customers every step of the way — from questions about the product through to shipping and disputes. It's a time consuming process.
It's similarly time consuming for buyers, who have to navigate a minefield of listings and seller pages; checking prices, shipping and seller ratings to make sure they're getting the best deal. On Amazon, you search a product, click on the listing, and decide to buy. It's as though you're buying directly from Amazon.
Will the Amazon model work in Australia?
Amazon's FBA program (and its marketplace in general) has been extremely successful in the United States (Amazon's share price is trading above $1,100 U.S., after all), but the U.S. is a huge and very different country to ours. Each state has different sales taxes; prices for simple household items like toothpaste can vary state-to-state, and there are hundreds of large- to -medium department stores that operate in some states, but not in others.
The Australian market is far more homogenous. We have one national sales tax (GST), prices are fairly uniform across each state and territory, we have a half dozen department stores, and they operate nationally; we're also a much smaller market.
Since Amazon's launch in December (it's FBA program hasn't launched yet, though there are plans to), most shoppers reported being underwhelmed by the offering — it was limited, expensive, and shipping times too long. Items were often more expensive on Amazon than to purchase elsewhere. This could just be teething issues, due to the rushed launch, but it could be illustrative of how the Australian retail market had prepared for Amazon's impending launch by tightening up their own offerings, and making it a lot harder for Amazon sellers to compete.
How to find goods to sell
One of the biggest challenges for any starting a new business is figuring out what to sell. People go to Amazon to find items they'd traditionally find at a department store, only much cheaper. That's Amazon's game: cheap. If you're going to sell goods on Amazon and be successful at it, you need to be really good at procuring items that are in high demand, but can be sold far cheaper than anywhere else.
Amazon is the place you go to for books, music, DVDs, household appliances, shoes, clothing, toys, and so on. It's not the place for unique one-offs — you want that; go to Etsy. On Amazon, you sell anything, whether you have a personal interest in it or not; if there's a margin that's favourable, sell it.
Most people who sell on Amazon in the U.S. make money by engaging in retail arbitrage (an Amazon app lets sellers can scan the barcodes of items in retail shops to see whether it's worthwhile reselling them on Amazon), but this would be hard to replicate in Australia.
Retail stores in Australia have higher prices due to the cost of employing staff. We have a national minimum wage remember, and the U.S. does not. In some U.S. states, the minimum wage is as low as $6 an hour, while others may be as much as $12 an hour. In California, where people earn $12 an hour, goods in shops cost more than in a state where people earn $6 an hour. This presents an opportunity for Amazon FBA sellers in the U.S. that is unlikely to ever exist in Australia.
How do you make money?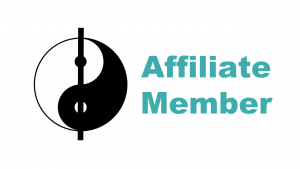 There are lots of online training courses promising to train you in the ways of Amazon's FBA program. Some even promise to help you find inventory that'll always be profitable — typically private label items, rather than via retail arbitrage — and teach you the dark arts of Amazon promotion — so you're one of the top sellers on the site. (This has nothing to do with seller ratings, which don't exist on Amazon.)
Starting out with private label items can be dicey, and it's probably only a good idea if you're already selling your own items on eBay, but you're looking for an easier alternative. Again, Amazon is a good place to sell books, video games, toys, etc; handmade jewellery, clothing or furnishings: not so much.
Remember: retail has its ups and downs. As a seller on Amazon, you'll experience that too. If you're looking for a stable income each week or fortnight, you might find yourself better off starting a professional services business, in which you work for regular clients each week for a regular earn.
Amazon is affiliate marketing
Amazon's partner programs go by different names but essentially it's affiliate marketing. Their affiliate management system provides you with your own unique affiliate ID that is contained with the links that you provide when telling your friends and connections about a particular product. When someone clicks the link, Amazon keeps track of it and when they pay for the product, YOU earn a share of the sales value.
Learn more about affiliate marketing and join our program if you want to recommend and sell online training courses.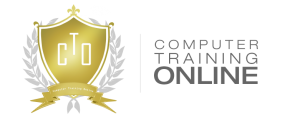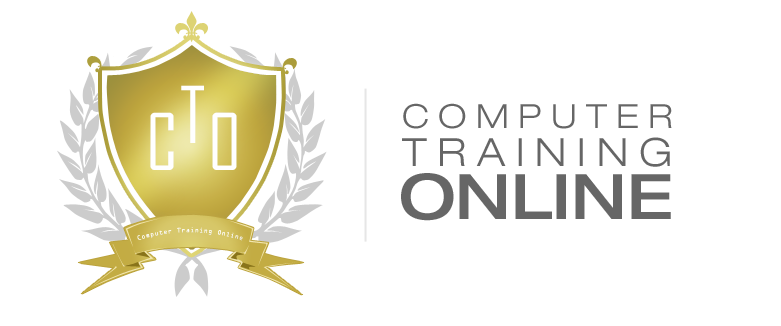 You can earn money as an online training course affiliate and help other people (businesses and job seekers) learn how to use Xero & MYOB.
An affiliate with ComputerTrainingOnline enables you to earn a passive income just by referring people to industry recognised accounting training courses.
You could just start your own business and learn the skills to manage your finances, marketing and administration.
Visit the National Bookkeeping website for information about starting a Bookkeeping Business or enrol into the Startup Academy Cloud Package with training and support for all sorts of businesses.
If you've already completed a course with 123 Group you're entitled to a massive discount on the joining fee for our affiliate program.
Ref: #730