This is one of the first questions a good marketing person will ask you. The question is really, "who is your ideal customer?" and it affects everything you do in your business plan and digital marketing.
When you are an employee, looking for work, you can go to glassdoor and LinkedIn and get an idea of what a company is like to work for, but marketing to find small business customers is a whole different story.
Why define your ideal client?
Defining your ideal client helps you create the best digital marketing content and advertising campaigns. It enables you to:
use the right words,
create the right products and services, and
use the right images to appeal to your ideal client.
Some business owners think that just marketing to an ideal client will mean they won't reach all the other people who want to buy from them but that is not the case. Even though you target your marketing to a specific "marketing persona" everyone else will still see it so you won't lose anything, but it will stand out to the kind of clients you want to get.
Who Pays for Business Blogs if You're a Freelance Writer?
Business Blogging serves a very specific and beneficial purpose in digital marketing strategy but not everyone can afford a good blog writer and the effects are rarely immediate, unlike advertising.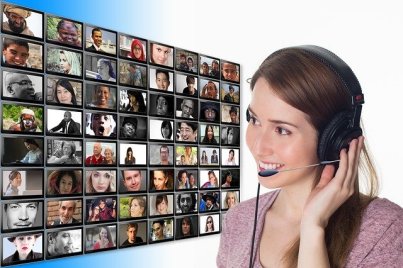 Having a business blog actually saves your sales and online support staff a lot of time in explaining the same concept or common issue over and over. They can simply refer customers to the link and then let them read it.
Using Value-Based-Pricing a business owner can pay between $50-$400 for a blog and the difference between them is MASSIVE because professional blogs include:
Links back to other blogs
Links to landing pages
Images
Words that include keywords and key phrases
Research and knowledge about the topic
Plus, you need to be able to write in a way that is interesting to read. Writing a blog is about taking the reader on a logical journey and relating to their situation and circumstances.
The Successful Virtual Assistant will Screen Potential Clients
You might think it is important for large businesses to define "marketing persona's" but it is so much more important for micro businesses like blog writers, Online Customer Service Agents and Bookkeeper because they only have a limited amount of time and need to choose the very best clients possible.
While some Virtual Assistants will take on 20 or more clients and earn small amounts of money from each of them per month, others will choose between 3-7 and do more for them.
If you want to get fewer but BIGGER clients you can use your "marketing persona" research to create your followup questions when you receive a new lead. You may find that you are better off referring them onto someone else in your network rather than taking them on as a client.
Summary
Author Rating





Brand Name
Australian Small Business Centre Pty Ltd
Product Name
Online Virtual Assistant Business Startup Course
Price
Product Availability